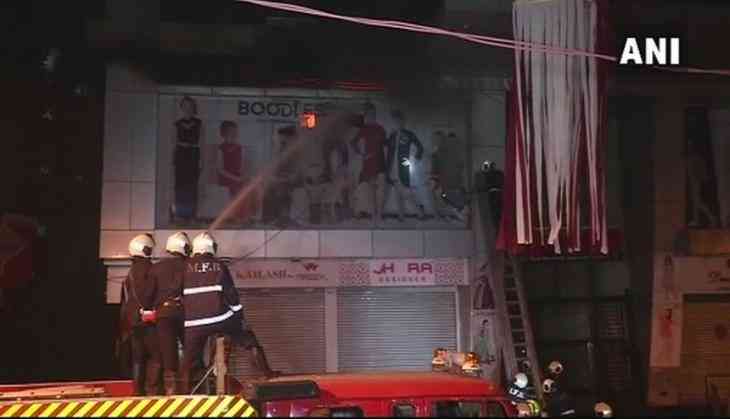 Fire broke out at a cloth shop at Om Gopal Mall in Dadar area of Mumbai, late last night around 1:30am.
Ten fire brigades rushed to the site, and the fire was doused in three hours.
No casualties are reported. Cause of the fire is yet to be known.
When fire broke out in the first floor of the mall, the watchman immediately called the Mumbai Fire services as well as the police.
-ANI