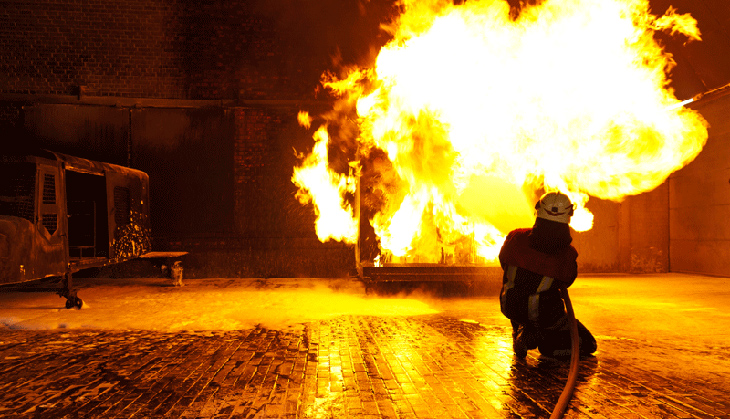 The Indian Navy has ordered an inquiry into a fire at Mumbai's Naval Dockyard early on Tuesday morning that sank two patrol boats.
The two boats were anchored next to each other. A fire broke out on one of them at about 1.30 am and spread to the other because of strong winds, according to ABPLive.
Though firemen from the navy and dockyard tried to douse the flames, both boats were heavily damaged and sank at about 8 am on Tuesday. No casualties or injuries were reported.
The navy is now trying to salvage the two boats to see if they can be repaired and returned to service. A board of inquiry has been ordered into the fire.