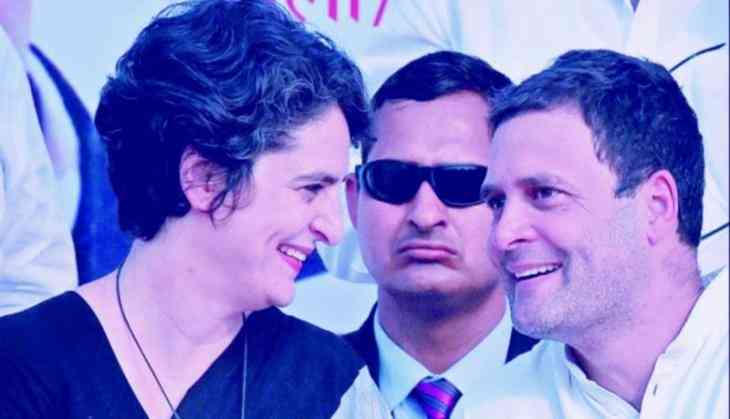 Rahul Gandhi and Priyanka Gandhi
An FIR was registered against a man for allegedly making derogatory remarks on Facebook against Congress president Rahul Gandhi and her sister Priyanaka Vadra in Shimla.
A person named Ranbir Singh Negi was named in the First Information Report filed in Shimla by the Himachal Pradesh Youth Congress president Manish Thakur for making remarks which were inappropriate against the Congress president and his sister, who came to Shimla earlier this week on a holiday, a senior police officer Pramod Shukla has said.
As per reports, Negi had written derogatory remarks on his Facebook post on December 21 and due to this the police complaint was filed.
The FIR was registered under the offences of Indian Penal Code which includes, "deliberate and malicious acts aimed at outraging religious feelings, among others," as reported by the NDTV.
The Congress president Rahul Gandhi went to Shimla after his party defeated the BJP in the three Hindi heartlands, and Priyanka Vadra also went with her children to the hill town.
The Congress had won in Madhya Pradesh, Chhattisgarh and Rajasthan in the recently held elections and after appointing the Chief Ministers of the state, Rahul Gandhi was off to vacations in Shimla but the derogatory remark written by the man has raised issues in the hill city.
Also read: Sabarimala temple row: 11 women arrive at Sabarimala base camp, protests erupt in Kerala amid tight