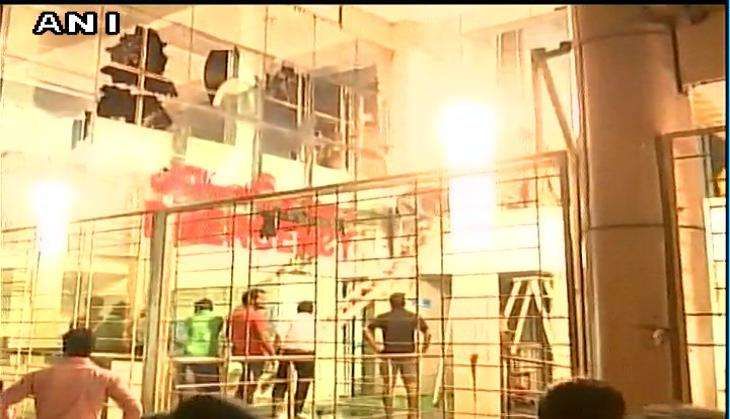 In the wake of the tragic fire that broke out in Bhubaneshwar's SUM hospital, claiming the lives of at least 20, an FIR was registered against the hospital authorities on 18 October.
The FIR has been filed by the fire department with the Khandagiri police, pointing out that it was negligence on the part of the hospital authorities that caused the mishap.
As the death toll climbed to 20 this morning, and the number of injured at 105, three employees of the hospital have been suspended.
Also read - Odisha: At least 19 dead in a major fire at Bhubaneswar's SUM hospital
While the hospital authorities have denied that there was any lapse on the management's part, a fire safety audit report from 2013 implies that SUM hospital did not adhere to the fire safety norms. The audit had also isssued specific instructions to the hospital to rectify the lapses, which the authorities ignored.
Director General (fire safety) Binay Behera, the Director General of fire safety inspected the fire safety measures of the hospital on Tuesday, and said the department will soon submit a detailed report to the state government.