Somi Das
| Updated on: 8 August 2015, 16:32 IST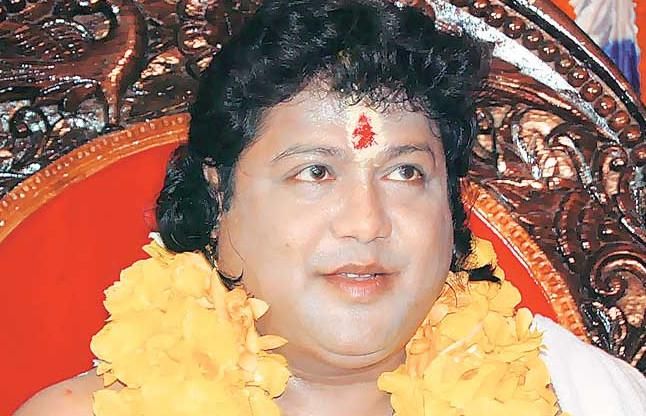 Godmen are no strangers to controversy. And they are definitely not unknown to sex scandals.
Odisha's Sarathi Baba, who claims to be the reincarnation of Lord Krishna, has joined the long list of godmen who have been "caught in the act".
A local channel aired a sting operation showing a man resembling Sarathi Baba checking into a hotel with a woman in her twenties. However the man in the video is not in the tradition godman attire that Sarathi Baba usually dons. He is seen wearing jeans and T-shirt. This angered the locals and a mob gathered outside his ashram in Kendrapada in Odisha protesting against his "immoral activities"
The Crime Branch of Odisha police today arrested him after a 14-hour long interrogation.
Here we take a look at other godmen who have been embroiled in sex scandals. '
1. Asaram Bapu-- Currently behind bars for raping a minor, this godman's well kept secret of sexually exploiting his female disciples bust last year. After his arrest on 2 September for allegedly raping a 16-year-old girl at his Manai ashram near Jodhpur, many of his former female disciples have recorded statements about how Asaram and his son Narayan sai used satsangs and other spiritual events to sexually exploit them.
2. Swami Nityananda -- Another 'victim' of sting operation, Nithyananda landed in a controversy after a purported video footage showing him in a compromising position with an actress was telecast by local TV channel in Chennai.He, however, claimed that the footage was morphed. In 2012 he was back in news. An Indian-American Arthi Rao and his long time follower Arthi Rao accused him of raping her, on national television.
3. Sant Rampal -- The Hisar godman, who is facing a series of charges including conspiracy to murder, was arrested last year after a two day violent clash between his followers and the Haryana police -- a spectacle telecast live on news channels. Once he was arrested murky details of his sexual activities started emerging. There were reports about his habit of keeping "sadhikayaen - the chosen ones who were allowed inside his private mansion as his sexual partners".
4. Ichchadhari Sant Swami Bhimanand Ji Maharaj Chitrakoot Wale-- Till the time he was arrested in 2010 for running a prostitution racket, this baba had the best of both worlds. He set up his spiritual business in a Sai Baba temple in Badarpur and gradually started a flourishing flesh trade racket. He simultaneously gave spiritual sermons through CDs and DVDs while also running a massage parlour.