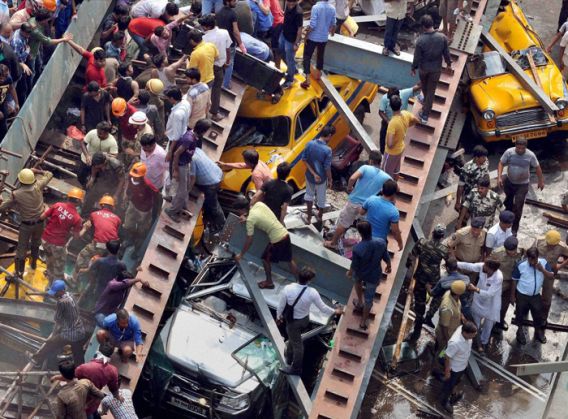 Families of victims of the flyover collapse in Kolkata can approach the Calcutta High Court or the Supreme Court directly for compensation, rather than via appeals from lower courts.
Article 226 allows families seeking compensation after large-scale deaths to approach the high court directly, while article 32 allows the same for the Supreme Court. This is because disasters and large-scale accidents fall under the fundamental right to life and liberty, according to The Telegraph.
In the case of the Kolkata flyover collapse of 31 March, families of victims can jointly sue the Bengal government as well as the contractor constructing the flyover. Or else, they can file cases individually, knowing that the court will later bunch all such cases together.