Namit Hans
| Updated on: 13 February 2017, 3:24 IST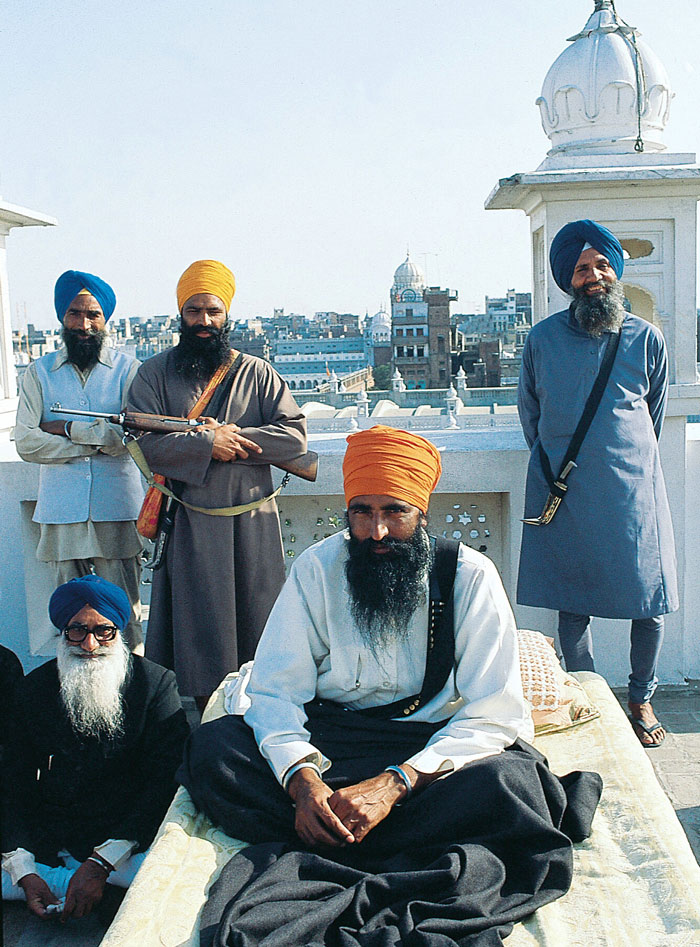 Suspected terrorists attacked a bus and police station in Gurdaspur district of Punjab on 27 July. This attack brought back the memories of Khalistani terror though it is unconfirmed that is these attacks are done by any Khalistani terror group.
Here are some important facts to know about Khalistan movement:
The Khalistan movement is secessionist in nature, aiming to create a separate nation for Sikhs carved out of India's state of Punjab and some surrounding states. The movement began immediately before Partition, when the Sikhs worried that after the formation of Pakistan, which would include major areas of Punjab, they would have no homeland for themselves.
During and after Partition, Sikhs tended to migrate to the Indian Punjab, which then included areas of land that we now know as the separate states of Haryana and Himachal Pradesh.
After increasing demands from the Sikhs that included several violent incidents, the government in 1965 decided to split the state in three parts based on population majorities, forming the states of Punjab, Haryana and Himachal Pradesh. The decision was implemented on 31 October 1966.
However, the Khalistan movement escalated under Prime Minister Indira Gandhi's government in the early 1980s. It was supported by Sikh NRIs living in the United States and other parts of the world.
In April 1980, a National Council for Khalistan was formed at Anandpur Sahib area of Punjab. Jagjit Singh Chouhan was declared president of the council and he announced the formation of Khalistan when he travelled to London in May 1980.
Jarnail Singh Bhindranwale, head of the Sikh educational organisation Damdami Taksal, strongly supported the movement.
In 1984, Bhindranwale and his supporters occupied the Golden Temple in Amritsar, storing ammunition in the complex. After failed attempts to negotiate, the Indira Gandhi government ordered an attack on the temple.
During the attack, pilgrims were killed along with militants, and the 'Akal Takht', the seat of authority in the Golden Temple, was destroyed.
This enraged the Sikhs, and two of Indira Gandhi's Sikh bodyguards assassinated the prime minister 31 October 1984.
Recent incidents of Khalistani terror in Punjab
Jagtar Singh Tara, a Khalistani terrorist, was arrested in January in an operation by the Punjab police and Royal Thai police. During the interrogation that followed, Tara said that terrorist group Lashkar-e-Taiba (LeT) was training Khalistani terrorists in Pakistan.
Tara revealed that he had sent weapons and explosives to militants in India from Pakistan to kill Shiv Sena leaders in Gurdaspur
State intelligence reports said that a group of 22 Sikh youths who raised pro-Khalistan slogans in the Golden temple on 6 June were part of Pakistani intelligence agency ISI's plan to spread violence in India.
According to intelligence reports, ISI is funding pro-Khalistan groups functioning inside as well as outside India.