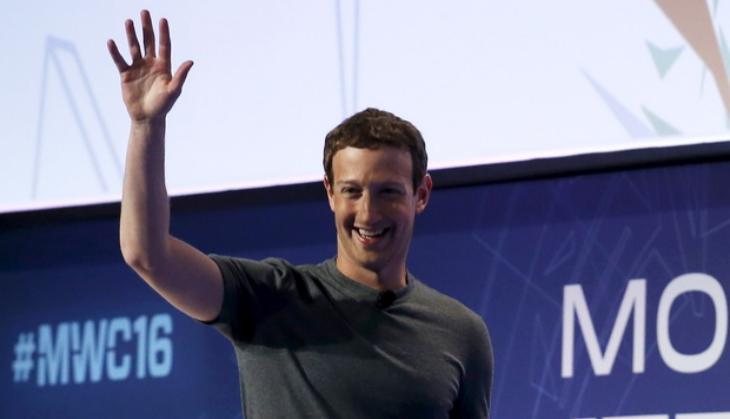 Facebook users posting "pro-Kashmir" updates on the unrest in the state have accused the social media giant of censoring their content and disabling their accounts on the ground that they violated "community standards".
Several users, including an English language newspaper from the state, posted screenshots of messages from Facebook stating that their posts had been removed for violating community standards. Some users who posted photographs of slain militant Burhan Wani, whose death triggered the ongoing unrest in Jammu and Kashmir, also reported that those images had been taken down, says The Indian Express.
Mubashir Bukhari, a journalist with the newspaper Kashmir Monitor, said that a video the newspaper had posted of the arrest of Hurriyat Conference Chairman Syed Ali Geelani last Wednesday had been removed by Facebook. "The day after we uploaded the video, a message was received the video has been removed. It was surprising because this has never happened before," he said.
Last week, Dibyesh Anand, a professor in International Relations at the University of Westminster, complained that Facebook had blocked him from posting on the site for 24 hours after it removed a post by him on Kashmir. According to Anand, when he took the matter up with the social media company, they said the post had been accidentally removed by a member of their team. "My hypothesis is that it is highly unprofessional 'super patriotic' Indians working in Facebook who are responsible," said Anand on his Facebook page.
Huma Dar, a lecturer at University of California, Berkely, had her Facebook account disabled after she began posting positive stories about Burhan Wani. Undaunted, Dar posted: "Facebook censors news from besieged #Kashmir, takes down articles & pictures, and disables accounts! #BurhanWani".
The satire page Jajeer Talkies, based in Kashmir, was blocked on 13 July. Though it was later restored, all its content had been removed. "The accounts of all three administrators were also disabled, giving us no chance whatsoever to appeal or respond to this deletion," said a petition by the administrators on change.org.
Facebook user Tariq Jameel posted: "The way Facebook has been taking down some posts related to Kashmir and even blocking certain accounts, it seems Mark Zukerberg (sic) has taken over as the Thanedar (SHO) of some police station in Kashmir."