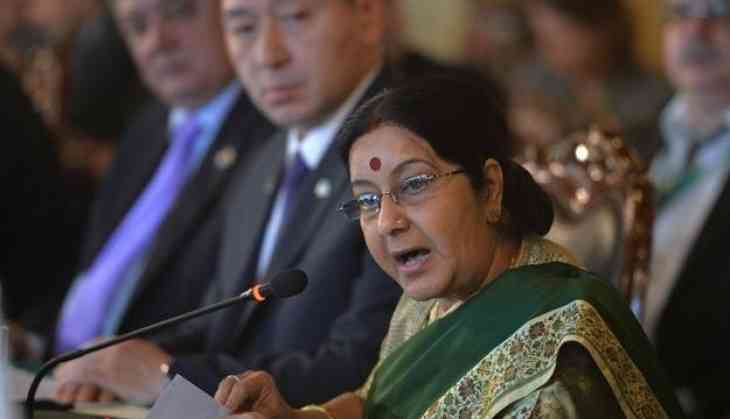 Indian diplomats posted in conflict zones abroad are being provided additional security, depending on the assessment of the local security situation, External Affairs Minister Sushma Swaraj said on 5 April, 2017.
Swaraj said in Lok Sabha that the additional security to Indian diplomats conflict zones was based on the assessment of the security situation in different parts of the world, which is dynamic as the threat levels keep changing.
"With the approval of the host government, Government of India has been arranging additional security for its missions and posts which it considers under a higher level of threat and risk," she said during Question Hour.
The Minister said security to diplomats was a continuous process wherein threats are assessed periodically and the responses devised accordingly.
"Additional security may include deployment of India- based or locally hired security guards," she said.
Swaraj said higher level of security physical infrastructure was also provided as appropriate including stronger perimeter fencing, anti-intrusion video surveillance, scanning equipment to screen baggage, vehicle and human being, anti-ramming physical measures, bullet proof vehicles etc.
As per the international law, it is the responsibility of the host country and its government to provide security for foreign diplomatic facilities, she said.
-PTI