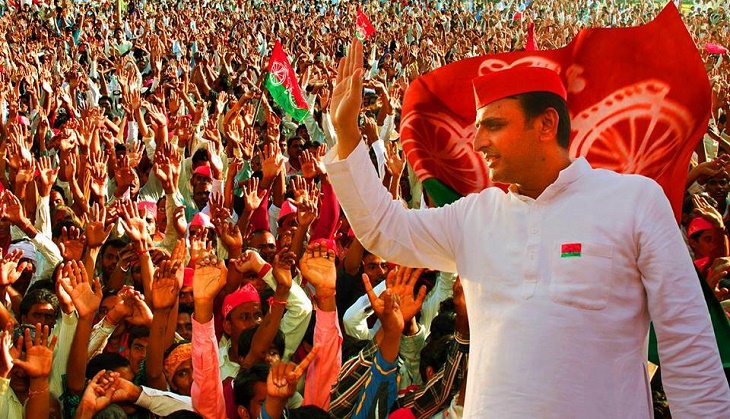 After he was expelled from the Samajwadi Party (SP) for six years, Member of the Uttar Pradesh Legislative Council (MLC) Udayveer Singh today said Bharatiya Janata Party (BJP) leaders are divulging wrong information to SP national president Mulayam Singh Yadav to manipulate the upcoming poll result that would see CM Akhilesh Yadav coming to power again.
"I kept my viewpoint on the existing political situation before the party leadership. The way BJP people are, as part of a conspiracy, trying to give wrong information to Netaji (Mulayam Singh Yadav) with an aim to manipulate the upcoming poll result, which will be coming in the favour of Akhileshji; I kept my viewpoint on that, but wrong information was divulged in juxtapose to what information I had, and that is why the decision (to expel him) was taken," said Udayveer, a confidante of Akhilesh.
The expulsion came after senior Samajwadi Party leaders' meeting with Mulayam Singh, who was upset with his son Akhilesh for his patronage to Udayveer, who shot off a letter alleging that "the Chief Minister was being targeted by his stepmother and black magic was used against him".
However, when asked that the letter written by him was responsible for his expulsion, Udayveer said, "If there is a talk about a letter, then, it would be the same letter (which he has sent)."
Asked about his next move, Singh said, "I am a politician, who is associated with the Samajwadi Party and the Samajwadi ideology. My faith and trust in Netaji and Akhileshji is as it is as it was earlier, and hence, I will keep on doing political work as was doing earlier."
Answering a question whether he would appeal before Netaji, Udayveer said, "It is my right to make an appeal to Netaji against the decision, which I will pursue."
Singh reportedly also attacked state Samajwadi Party chief and Mulayam Singh's brother Shivpal Yadav for "being the political front of the Chief Minister's stepmother".