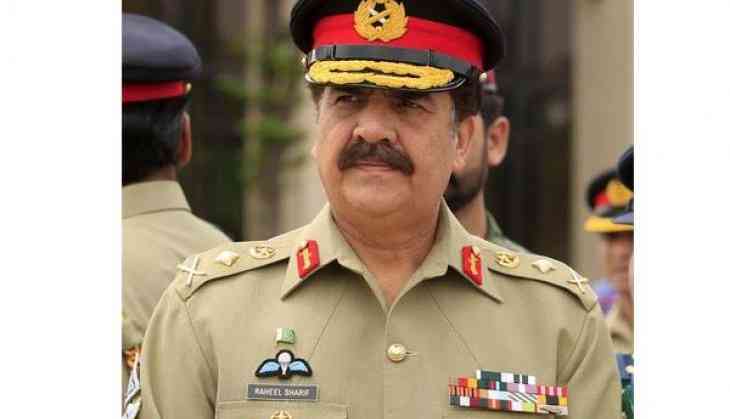 Ex-Pak Army Chief departs for Saudi Arabia to lead military alliance (ANI)
Former Pakistan Army chief Gen. (Retd.) Raheel Sharif on 21 April departed for Saudi Arabia to head a 41-nation military alliance.

Defence Minister Khawaja Asif told Geo News that Sharif had been "given permission to head the military alliance after due process".

Asif said the former chief was given the No Objection Certificate after approval from the Pakistan Army's General Headquarters (GHQ) in Rawalpindi.

The defence minister had said earlier that Pakistan had received a written request from the Saudi government for employing Gen (retd) Sharif as head of the military alliance.

Sharif departed for Riyadh earlier today on a special aircraft from Riyadh which had arrived in Lahore to receive him. Sharif was accompanied by his wife and mother on the flight, reports the Geo News.

The 41-nation armed coalition was initially proposed as a platform for security cooperation among Muslim countries and included provisions for training, equipment and troops, and the involvement of religious scholars for devising a counter-terrorism narrative.

Since the news of the alliance first surfaced, there have been concerns about its nature and how it may affect a pre-existing parliamentary resolution on Yemen passed unanimously by lawmakers calling for "neutrality in the conflict" in 2015.

Asif has time and again reassured the nation that Pakistan's stance on Yemen would not suffer due to this new-found coalition.
-ANI