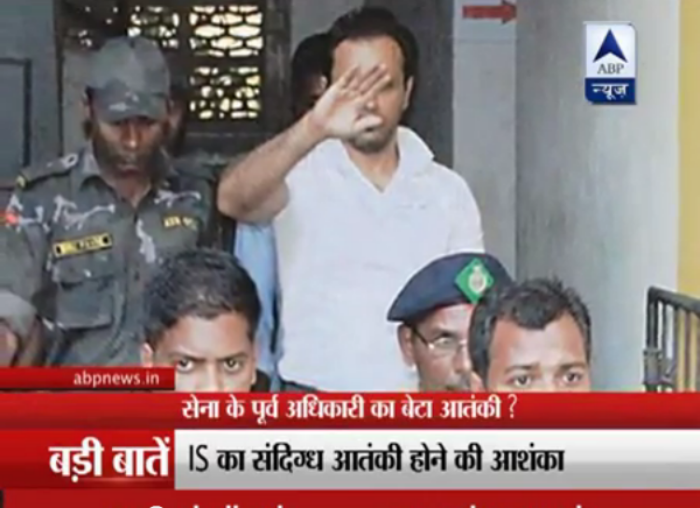 Sameer Sardana, son of a former Major-General of the Indian Army, was on Monday arrested by the Anti-terrorist Squad (ATS) of the Goa police. The arrest was made after the 44-year-old Dehradun resident was found loitering around suspiciously at the Vasco Railway Station.
According to the police, Sardana was living in a railway dormitory, 35 kms from the station, since 22 January and had been reportedly extending his stay. The police reported that Sameer is a Hindu but is said to be practising Islam. Five passports and four mobile phones were confiscated from his possession by the police and have been sent to the cyber crime cell for examination.
Sardana, who was booked under section 41 of the CrPC that deals with preventive arrests, is an alumni of the reputed Doon School, Dehradun. He is a Charted Accountant by profession and has worked with leading MNCs like Accenture and has worked in Hong Kong, Malaysia, and Saudi Arabia.
Goa Police has been vigilant after a letter supposedly written by ISIS, which threatened to kill Prime Minister Narendra Modi and Defence Minister Manohar Parrikar, was received on 13 January by the state secretariat, and was handed over to the ATS.
Sources from the Anti-terrorism squad have also recovered some letters and emails from the defendant which are yet to be decoded and indicate that Sameer had collected data of previous bomb blasts in the country.
Meanwhile in Dehradun, IG (Garhwal range) Sanjay Gunjyal told TOI, "On the basis of the information received by us, we will contact the Goa police to get further details on Sardana. Local police and intelligence teams have contacted his family members to collect the maximum possible details in the matter. Though Sardana does not have any criminal records in Dehradun and comes from a prominent family -- his brother is a doctor in New Delhi -- there are indications that he had gone through a fair bit of online radicalisation. Our teams are looking into that aspect."
"He was interrogated by intelligence bureau officials. Anti-Terrorism Squad is also questioning him. We have not found anything related to terror at least till now," IGP of Goa police, Sunil Garg reported a leading daily.
The retired Major General KN Sardana was quoted saying, "There has been some major confusion. He has been falsely arrested and would be released soon as he has never been involved in any illegal activity."
Last week, police detained a Syrian, a Nigerian, and a Yemeni for overstaying and they were probed from the terror angle.