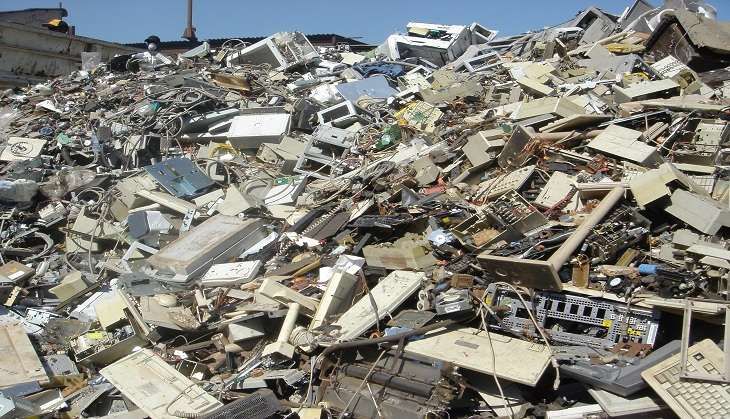 R A Mashelkar, former director general of CSIR, has been named as the head of an expert committee tasked to identify and recommend sustainable technologies for solid waste, sanitation, sewerage and water supply management aimed to achieving clean India goals.
Last month, the Union Urban Development Ministry had issued an Office Memorandum that the 'Technology Evaluation Committee for Solid & Liquid Waste and Water Supply' will "identify/recommend appropriate and sustainable technologies in the field of solid waste, sanitation, sewerage and water supply with a proven track record".
The constitution of the committee and naming of Mashelkar, the former DG of Council of Scientific and Industrial Research, as its head, come as the government looks to achieve the Clean India mission goals by 2019.
The key aspects of the Clean India missions include elimination of open defecation, solid waste management and adopting healthy sanitation practices.
The committee is also expected to give impetus to Atal Mission for Rejuvenation and Urban Transformation (AMRUT) which focuses on ensuring water supply, and improving sewer network and drainage system in the urban areas.
Mashelkar, National Research Professor and Chairman of National Innovation Foundation, is also presently the President of Global Research Alliance, an organisation that promotes Millennium Development Goals through research and development.
He has been honoured with with Padmashri (1991), Padmabhushan (2000) and Padma Vibhushan (2014).
The committee is mandated to carry out technical assessment of emerging technologies in India, their affordability and scalability on a nationwide basis.
It will also certify emerging technologies for taking up for implementation by Urban Local Bodies (ULBs), besides recommending funding support from the government for taking up few such pilot plants in the country.
Including the member secretary, the committee comprises 13 members under three categories -- national experts (8 members), state experts (2) and Urban Development Ministry experts (3).
Some of the members include Deputy Director General of Centre for Science and Environment (CSE) Bhushan Chandra and former Deputy Municipal Commissioner of Ahmedabad Municipal Corporation P U Asnani (National experts); Goa State Infrastructure Development Corporation Ltd (GSIDC) Managing Director Sanjit Rodrigues and Kerala government Suchitwa Mission Executive Director K Vasuki (state experts).
Members from Ministry include Swachh Bharat Mission Additional Director Saurabh Jain and Deputy Advisor, Central Public Health and Environmental Engineering Organisation (CPHEEO) Rohit Kakkar. CPHEEO Adviser V K Chaurasia is the member secretary of the panel.
The committee will be in place for next three years or till further orders and can be reconstituted depending on specific needs of the sector, reads the memorandum.
--PTI