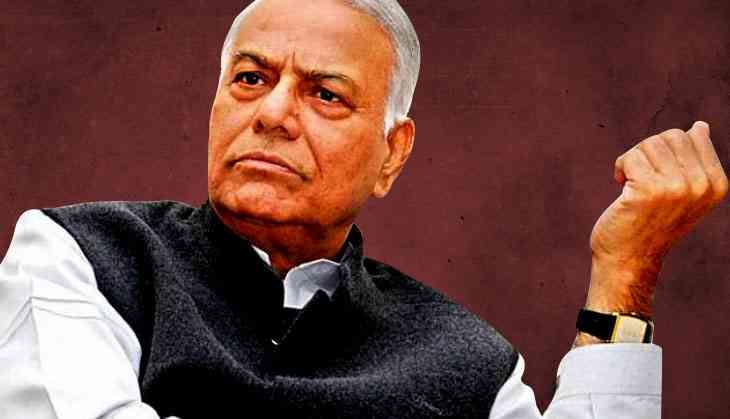 Sidelined former BJP leader Yashwant Sinha in his new book makes a shocking revelation about the then Chief Minister of Gujarat Narendra Modi. Sinha in his new book that he was the first party leader who wanted Modi to become Prime Minister.
While speaking in his book launch, former finance minister Sinha attacked BJP and said GDP numbers are misleading, RBI's autonomy is in extreme danger and demonetisation is the biggest banking scam.
Sinha also stated that PM Narendra Modi's idea of self-employment is a "distraction from the more serious issue of unemployment and underemployment". Sinha who has been critical quit the BJP in April. He has kept criticizing about the ruling government's policies since the past couple of years.
According to Yashwant Sinha, Prime Minister Modi blew a golden opportunity to send the economy soaring to new heights. "He could have fixed the UPA's legacy issues and fundamentally raised India from a poor country to a middle-income country, but he squandered the chance," he claimed, adding that his book demonstrates how "Modi unmade India".
"Nor do I have a personal vendetta against him for not appointing me minister or giving me some other post, as some people incorrectly speculate... In fact, the truth is that I recognised his mettle early on and was one of the first senior Bharatiya Janata Party (BJP) leaders to say he should be made the party's prime ministerial candidate in the 2014 elections," he claimed.
"The Modi government's lasting legacy will be the catastrophe that was the demonetisation of high-denomination currency on November 8, 2016," Mr Sinha argues.
Also read: FIR registered against man for derogatory post on Rahul and Priyanka Gandhi in Shimla