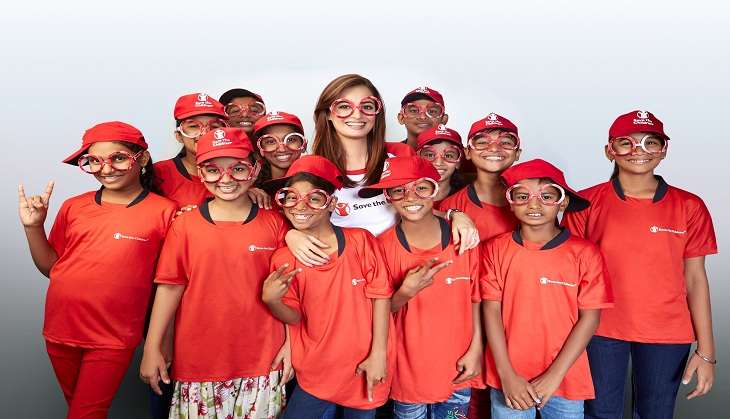 On her 35th birthday, actress and former Miss Asia Pacific Dia Mirza became an artist ambassador for Save the Children, an organisation dedicated to providing happy, healthy and safe childhood to all children.
Dia Mirza has joined hands with the NGO and kickstarted the Every Last Child campaign, which is committed to raising awareness about malnutrition, quality education, gender equality and child trafficking. As an Artist Ambassador, Mirza is committed to championing the rights of children in India and around the world, and do her bit in ensuring that no child is deprived of their basic human rights, including education.
Together we can and we will reach out to #EveryLastChild @stc_india https://t.co/EN8Ki8o1kx

— Dia Mirza (@deespeak) December 9, 2016
"I firmly believe that every person is born to make a difference. And I am thrilled to associate myself with Save the Children - the leading NGO for children; that is truly creating a big change in the areas of education, health, protection and humanitarian needs. My aim is to draw more attention to the organisation's work so that greater support from government, corporate entities and individuals can be mobilized to benefit the most marginalised children," Dia Mirza said in an impassioned video message, appealing to everyone to be a part of this movement.
Dia Mirza's association with the organisation is expected to amplify their efforts in eradicating the evils that children from the most excluded and deprived classes are exposed to on a daily basis.
Despite ratifying the United Nations Convention on the Rights of the Child 24 years ago, 1.2 million children are still struggling to survive till their fifth birthday, 84 million have never been to school and 7.8 million are still engaged in child labour, Save the Children specifies.
Mirza's vision of building a sustainable future with reduced inequalities and elimination of extreme poverty is expected to aid in furthering the cause that Save the Children has been battling for.