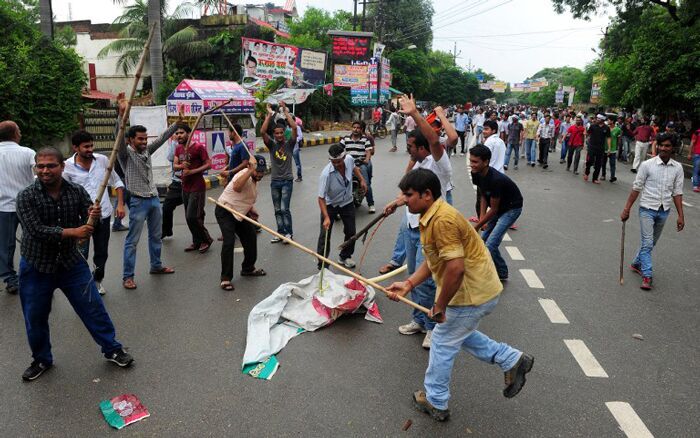 The Gujarat High Court, while passing a ruling in Hardik Patel's sedition case on Tuesday, observed that "reservation and corruption have destroyed or rather not allowed the country to progress in the right direction," The Indian Express reported. Catch spoke to Professor Surinder Singh Jodhka of the School of Social Sciences at Jawaharlal Nehru University for some insight into court's observation on reservation.
What do you have to say about the observation on reservation made by the Gujarat High Court?
Reservations have been extended to the citizens through the constitutional provision. No one has a right to challenge this, more so if the person happens of be a judge of a High Court. I find this shocking and bizarre as the person making this observation is not an ordinary man but a justice of Gujarat High Court. Further, equating reservation with corruption is not at all justified.
Since this has been observed by the justice of the Gujarat High Court, is it likely to have wider ramification?
I don't think this will make any difference. There is a larger political consensus in the country in favour of reservation. In the present scenario, no one would like to annoy this vote bank.RSS chief Mohan Bhagwat's statement on reservation caused immense problems for the BJP. So this observation by the Gujarat High Court won't have any impact.
The court has observed that it is shameful to ask for reservation after 65 years of Independence. You believe politicians won't dare to touch upon this issue now. Do you think the reservation issue will ever end?
Well, it depends on which direction the economy takes. Actually, as you can see, the private sector is booming and jobs in the government sector are vanishing every day. So it is very difficult to predict what will happen in the coming years.
But don't you think that people have developed vested interests in continuing with the reservation system? The benefit of reservation has not percolated down to those who need it the most.
There is some merit in the argument. But remember that the main purpose of reservation is to produce leaders from these sections of the societies and to help them develop network and resources. There are problems in the system and these need to be addressed. But that doesn't mean we start blaming the reservation concept. We have to find ways to reach out to those who need it the most, but getting rid of the reservation is not going to serve any purpose.
The court has observed that the importance of merit can't be underestimated and that reservation has not allowed the country to progress in the right direction.
Quality and merit are of immense value. But that is a separate issue. There are many government employees who don't work or are not capable. But why blame it on reservation? First, you have to make a system where everyone gets equal opportunity to compete and excel. Unless that happens, reservation has a definite role to play. You can question efficiency to the reservation system, but you can't ignore the role it plays in bringing about social justice.