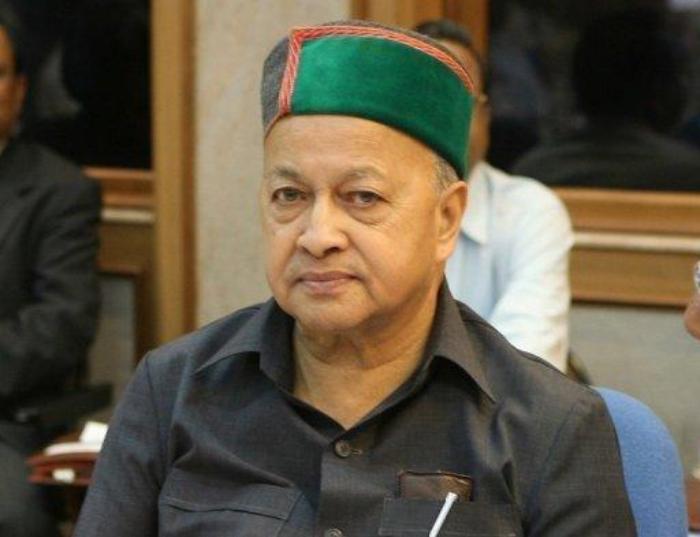 As the Delhi high court directed Himachal Pradesh chief minister Virbhadra Singh to cooperate with the CBI in a money-laundering case against him, the Enforcement Directorate said that Singh and his aide Anand Chouhan were involved in "a textbook case of money laundering".
The CBI and the ED allege that Singh had been trying to cover up unaccounted wealth of Rs 6 crore by buying property and LIC policies.
At the hearing on Wednesday, Justice Pratibha Rani said that CBI cannot arrest Singh or his wife, Pratibha, without the court's consent, after being told that Singhs would cooperate if they were not arrested during the investigation, according to the Hindustan Times.
ED sources said that the findings against Singh will be part of the chargesheet that will be submitted in court.
Virbhadra Singh and his aide, insurance agent Anand Chouhan, allegedly tried to "camouflage" the unaccounted money as proceeds of agricultural income from the chief minister's 105-bigha apple orchard in Himachal Pradesh by buying 19 insurance policies in the names of Singh, his wife, and their children.
The ED registered a case against Singh and members of his family in November 2015, after the CBI filed an FIR accusing Singh of amassing wealth beyond his known sources of income while he was Union steel minister in the Congress-led UPA government of 2009-2014.
The agency recently attached assets worth about Rs 8 crore owned by Singh and members of his family.
Singh's aides said the allegations are baseless. "These are propagated by the BJP for political reasons," said an aide.
Congress leader Kapil Sibal, speaking on behalf of Singh in court, said: "I have been an MLA for 55 years, never lost an election. I have three palaces with me, besides 2,000 acres of forest land. However, I have been prosecuted for just Rs 6 crore."