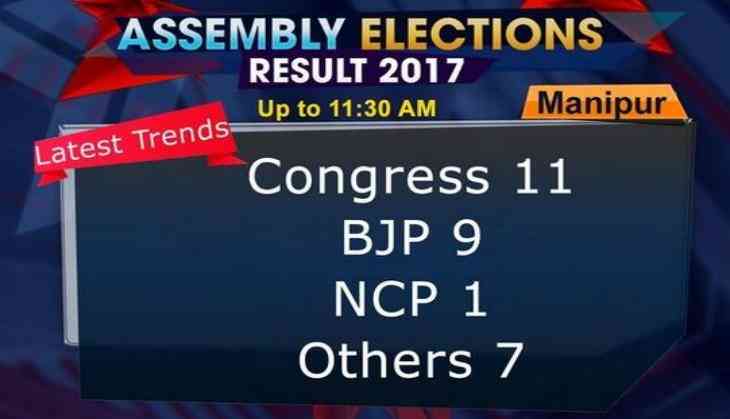 The early trends of the Manipur Assembly elections show the Congress ahead of the Bharatiya Janata Party (BJP).
The Congress is leading on 11 seats, the BJP on nine, Nationalist Congress Party (NCP) on one and others on seven seats respectively.
Manipur Chief Minister Okram Ibobi Singh has won from Thoubal seat.
The counting of votes for 60-member assembly is currently underway at eleven centres in Manipur.
Meanwhile, in a major setback for the Congress in Uttarakhand, the BJP as per the latest trends is emerging as the frontrunner to form the next government in the hill state.
With 50 seats, the BJP has established a significant lead. As per latest trends, the Indian National Congress (INC) has bagged 10 seats while other parties have bagged four seats in the 70-member Uttarakhand Assembly.
Contrary to the 2012 assembly polls, the BJP has been successful in defeating the Congress with a substantial lead in this year's polls.
-ANI