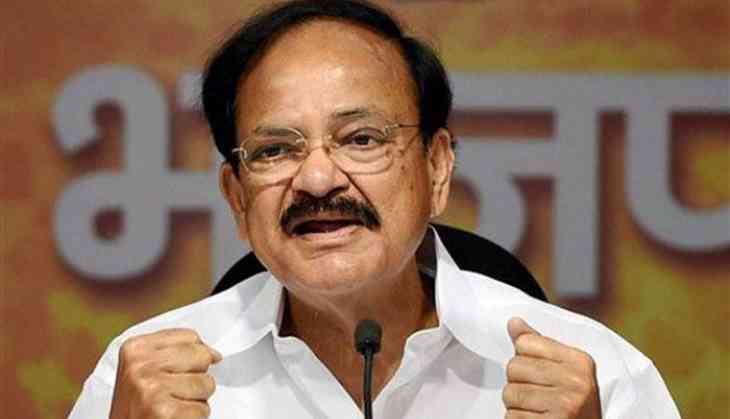 Condemning the brutal murder of an e-rickshaw driver in the national capital, who was beaten to death for opposing public urination, Union Urban Development Minister M. Venkaiah Naidu on 29 may said that the incident is condemnable as the former was only spreading awareness among the people to keep the society clean.
"He was promoting 'Swachh Bharat' and was suggesting others to follow the same. It is very unfortunate that he was killed only because he provided a useful suggestion. I spoke to Delhi Police Commissioner Amulya Patnaik and have asked him to take strongest action possible against culprits," Naidu told ANI.
He added that the Commissioner has assured that immediate actions will be taken in the matter.
"I also called Delhi BJP chief Manoj Tiwari and asked him to collect the background details. It is very unfortunate and condemnable that such incident took place," he said.
Naidu asserted that this reflects that the 'Swachh Bharat Abhiyan' has reached to the cores of the public.
E-rickshaw driver, Ravindra Kumar, was allegedly beaten to death on 27 may's evening in GTB Nagar after he prevented two students from urinating near the Metro station.
As per the locals, two boys were drinking alcohol and were urinating near the Metro station, which was opposed by the E-rickshaw driver.
In order to take revenge, the boys later returned in the night to carry out the shocking act.
"14-15 men came together and started beating the man. Nobody came to help him. The man was beaten to death as the boys filled towels with stones and brutally thrashed him. They even started beating me. Somehow I was able to run away from here to ask for help," said one of the E-rickshaw drivers, also an eye witness.
According to another witness, the boys were possibly from Delhi University's Kirori Mal College, as one of the E-rickshaw drivers, Pramod dropped them in front of that college in the evening.
"The boys who did this, later in the evening went to Kirori Mal College, we can identify them. We even asked the police to search the CCTV footage, but they are not even ready to do so," said Pramod.
-ANI