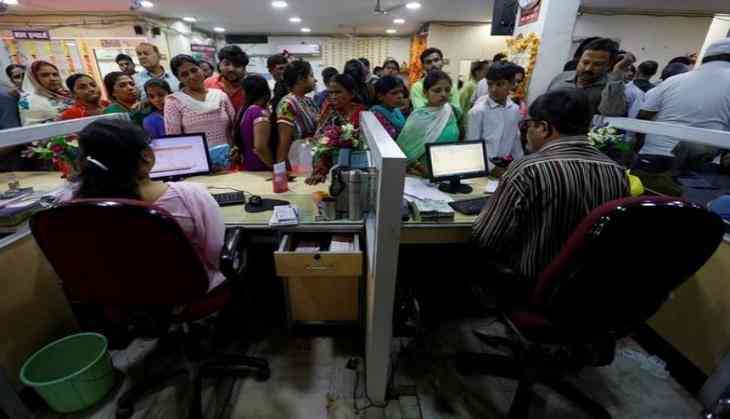 As Dussehra holidays to get kick off, the banks will be closed and people won't be able to initiate their banks transactions starting from September 29 till October 2.
There might be the possibilities of cash crunch due to extended holidays.
There would be Sunday on 1st of October and The following day is also a holiday on account of Gandhi Jayanti.
Meanwhile, the State Bank of India has brought in cheersfor its customers as it has lowered the amount of minimum balance that has to be required in your savings account to Rs 3,000.
Earlier, the customers need to maintaining the average minimum balance of Rs 5000 in their accounts. The public lender has cut charges on non-maintenance of MAB by 20-50% across customer categories.
The bank has also decided to do away with the minimum balance requirement for minors and pensioners and has reduced the penal charges.
"The pensioners and beneficiaries of social benefits from the government and accounts of minors (upto 18 years) will be exempted from minimum balance requirement. The financial inclusion including Jan Dhan accounts have never been subject to any charges," SBI said.
Note: The 2nd Saturday and 4th Saturday of every month as public holiday for banks in India.
Here is the list of holidays:
-September 29 (Friday)- Maha Navami
-September 30 (Saturday)- Dussehra (Vijaya Dashami)
-October 1 (Sunday)
-October 2 (Monday)- Mahatma Gandhi Jayanti
-With PTI inputs