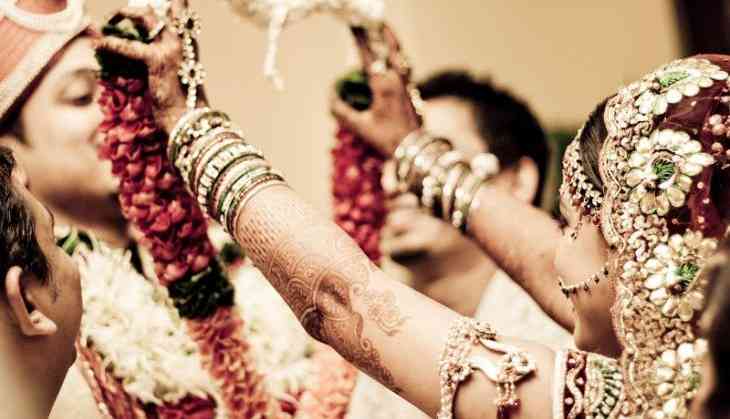 Marriages are of course matches made in heaven but to legalize your marriage you need a stamp from the concerned authority. Even though the wedding season is on full swing, there are few people with pinching pockets. They can still go ahead with the wedding plan by just making the pomp and show a little less. They can rather work on legal documents related to marriage and get a marriage certificate.
According to Supreme Court's verdict, it is mandatory to create a marriage certificate. Now, registration certificate is becoming online in many states of the country. The married couples need marriage certificate to update marriage status in passports, joint home loan, joint bank account opening, and spouse visa. Know what's the way to create an online marriage certificate.
Marriage certificates are official statements, under which two people are considered married. Marriage in the country is registered under the Hindu Marriage Act, 1955 and Special Marriage Act, 1954. It is a legal proof that you are married.
In the year 2006, the Supreme Court has made it mandatory to register marriage. The Supreme Court has made marriage registration mandatory in the Hindu Act for the protection of women.
Where to get Online Marriage Certificate
Marriage certificate can be made by going to the court and the state government website. In states like Delhi, Uttarakhand, Madhya Pradesh, Uttar Pradesh, Rajasthan, you can fill the form of merit certificate on the website of the state government. The process of making merge certificates in all states is almost identical.
Process of Online Registration
The Revenue Department of Delhi Government runs a website called e-District. Through this, the government offers online services to the people.
- Before you click on http://edistrict.delhigovt.nic.in/in/en/Account/Register.html this link.
- The new user must register before the e-district portal. Then follow the instructions on the screen.
- You can fill your Husband's details and click on 'Registration of marriage certificate'. The form will be downloaded. You fill in all the details in this form and select from the date of the appointment. Click Submit button and submit the application form.
- You will get a temporary number This template number will also be on accountability slip. Do not forget to print out your application form and the disclosure slip. The job of the application form is done.
- After the finalization of the Appointment, when your application is approved, you can download the merge certificate by entering an application number on the e-district portal.