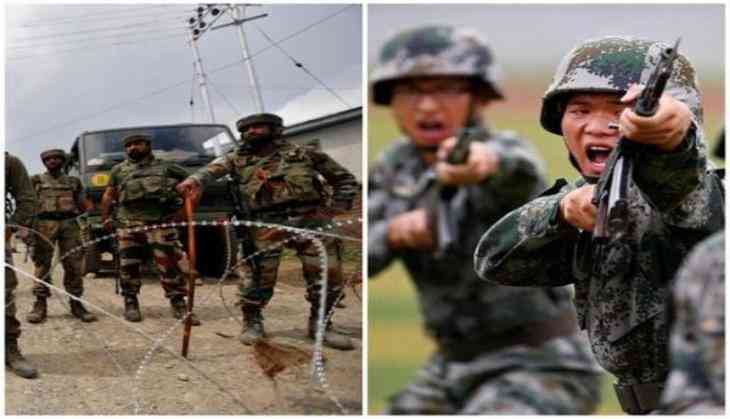 In a latest development in the Doklam Standoff, both the countries China and India has began pulling off their troops slowly from the face-off site.
According to the Ministry of External Affairs (MEA), both the countries have agreed to an "expeditious disengagement" of their troops who have been locked in a two-months-brooding look off along the disputed Doklam area bordering Bhutan and China.
"In recent weeks, India and China maintained diplomatic communication in respect of incident at Doklam... during these communications, we were able to express our views and convey our concerns and interests," the ministry of external affairs said in a short statement.
"On this basis, expeditious disengagement of border personnel at the face-off site at Doklam has been agreed to and is on-going."
This breakthrough has come ahead of Prime Minister Narendra Modi's trip to China for a summit of the BRICS group of nations.
Though both the countries have started pulling out of their soldiers but the process of removing them will not be completed today, said sources.
Earlier, the defence experts on 22 August hailed Union Home Minister Rajnath Singh's statement on Doklam issue and said that China would soon realise that war is not an option and dialogue is the only medium to resolve the ongoing border standoff between the two countries.
Union Home Minister Rajnath Singh on 21 August expressed hope that the Doklam issue will be resolved soon.
"The Home Minister said that he is hopeful that China will come to a peaceful settlement of Doklam issue. We welcome it. If he got a positive signal from China then it is good thing for both the countries. Let us sit and resolve this issue and reduce the tension on the borders," defence expert D.S. Dhillon told ANI.
India had increased the strength of its troops with an increased deployment on Sikkim-Arunachal border since the face off began on June 16. The increased deployment came after External Affairs Minister Sushma Swaraj stated that both sides should first pull back their troops before any talks would take place and advocated a peaceful resolution of the border standoff.