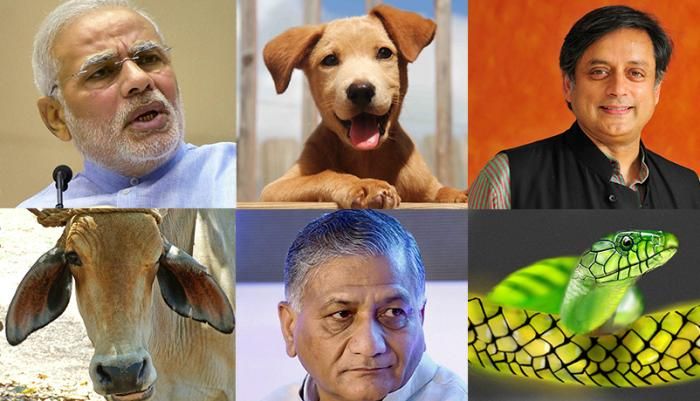 The Rajya Sabha was adjourned twice on 3 December over protests against Union minister and former Army chief VK Singh's presence in the House.
Bahujan Samajwadi Party (BSP) leaders booed Singh in Rajya Sabha for his "anti-Dalit" comment and demanded an apology.
In October, Singh had raised eyebrows when he said: "If someone throws stones at a dog, the government is not responsible".
Singh had made these remarks in connection with an incident where a Dalit family in Faridabad had been set ablaze, allegedly by men from a higher caste.
However, this is not the first time that political leaders have compared incidents or people to animals.
"Puppies"
In July last year, PM Narendra Modi kicked up a storm when he responded to a question by Reuters on the 2002 Gujarat riots.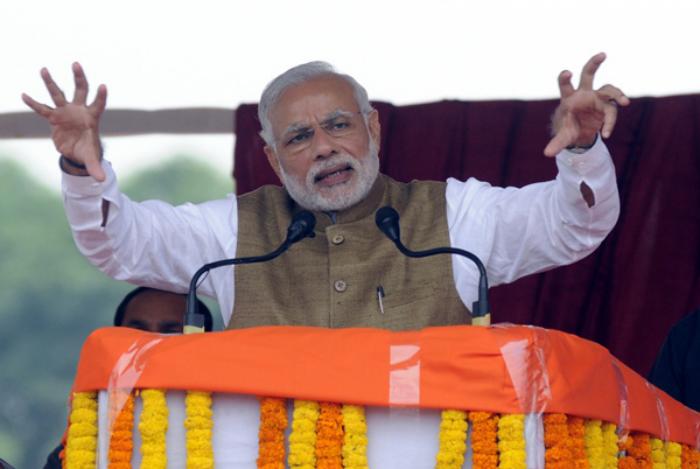 "If we are driving a car or someone else is driving a car and we're sitting behind, even then if a puppy comes under the wheel, will it be painful or not? Of course it is. If I'm a chief minister or not, I'm a human being. If something bad happens anywhere, it is natural to be sad."
Political parties mounted an attack on Modi, accusing of him of comparing Muslims to a 'puppy' and demanded an apology for the "humiliating" remarks.
"Cattle Class"
Minister of State for External Affairs Shashi Tharoor ran into trouble after posting a comment on Twitter, in which he said he would travel "cattle class" in solidarity with all our "holy cows."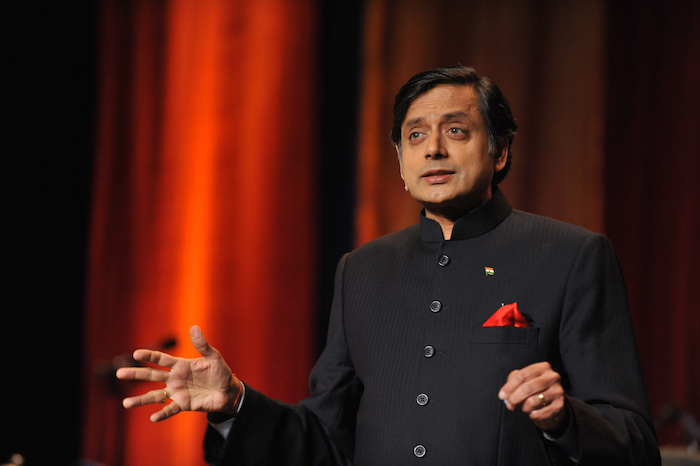 @KanchanGupta absolutely, in cattle class out of solidarity with all our holy cows!

- Shashi Tharoor (@ShashiTharoor) September 14, 2009
His remark was alleged to equate the travelling public to cattle and taunt his party, the Indian National Congress over its austerity drive.
The controversy erupted after Finance Minister Pranab Mukherjee asked Congress leaders to observe austerity in order to cut down expenditure in the wake of drought declared in parts of the country.
Tharoor later apologised for his statement saying that explanation that "cattle class" was a well-established phrase for economy class travel, and that it attacked the airlines and not the passengers.
"Animals in a well"
In 2012, Mani Shankar Aiyar drew ire when he compared Opposition MPs with animals. During a discussion on Parliament deadlock over FDI on IBN7, Aiyar said, "There is a decent and respectable way to express one's point of view. This behaviour of the MPs reminds me of animals screaming in a well."
"Snake in the grass"
Earlier this year, BJP MP Kirti Azad spoke out in support of External Affairs Minister Sushma Swaraj after she became embroiled in the row surrounding former IPL honcho Lalit Modi.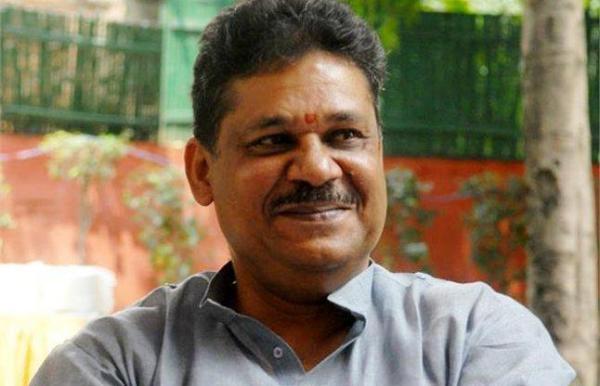 He had then claimed that it was an Aastin ka saanp (snake in the grass) and a media personality who were conspiring against Swaraj by leaking information.
Azad's tweets were being perceived as an indication of internal feud in the BJP.
Dear politicians, please leave the animals out of this!