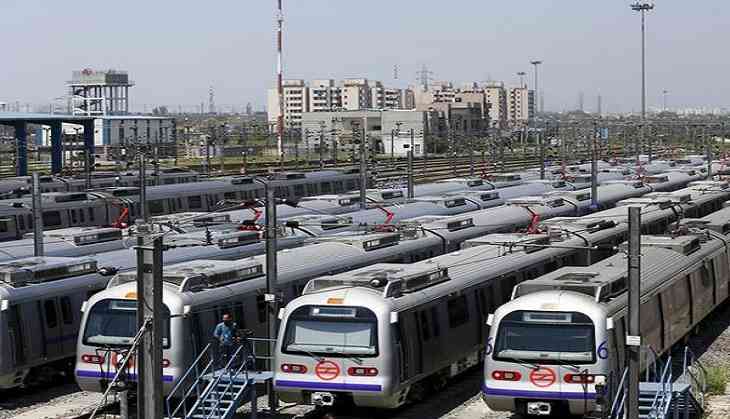 The Aam Admi Party (AAP) on Tuesday wrote a letter to Delhi Metro Rail Corporation's (DMRC) Managing Director Mangu Singh over the unjustified decision by the DMRC to hike the passenger fares for the second time within five months this year.
"We are deeply disappointed at the DMRC decision of going ahead with the second fare hike, without even bothering to take into account the views of the elected government of Delhi and the elected representatives," the letter reads.
The AAP Government stated that the DMRC is violating the law by which it was set-up in 2002, through its wrong decision of hiking fares twice within a gap of six months.
The elected representativeS oF Delhi from the AAP appealed to the DMRC to reserve its decision of implementing the second hike.
The letter further read, "We wish to draw your attention towards the Section 37 of the Delhi Metro Railway (Operation and Maintenance) Act, 2002 which states: "Recommendations to be binding on metro railway administration. - The recommendation made by the Fare Fixation Committee shall be binding on the metro railway administration."
Earlier, Delhi Chief Minister Arvind Kejriwal had said that all the income and expenditure details related to DMRC should be put in public domain and the decision to hike fares should be put on hold till the Central and Delhi Government examine all the relevant files.
In response to the comments of Minister of State with Independent Charge in the Ministry of Housing and Urban Affairs Hardeep Singh Puri that though the central government was examining the letter of the Chief Minister, but Delhi Metro fares need to be hiked, Kejriwal had said, "If the commuters would not be able to use the Metro because of high fares, what would be the utility of running the Metro."
The Chief Minister also stated that Delhi government is of "firm view" that the fare hike should be put on hold for at least a period of three-four months.
The Delhi Metro fares were last revised in May. If the fare is revised again, it is expected to go up by a maximum of Rs 10 from 10 October.
-ANI