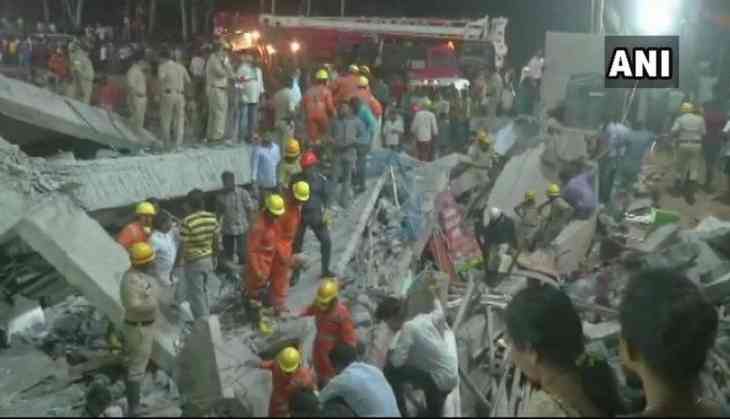 The death toll rose to three on Wednesday in an under-construction building collapse in Dharwad's Kumareshwar Nagar on Tuesday evening, a senior official said.
Dharwad Deputy Commissioner Deepa Cholan told ANI that three persons have been killed in the incident.
"43 people have been admitted to the Civil hospital while 13 people have been referred to KIMS and SDM hospitals," District Surgeon Giridhar Kuknoor said.
Earlier, Chief Minister H D Kumaraswamy tweeted, "The rescue work is on a war footing. About 25 people have been rescued and three persons are seriously injured. The injured are being treated. I request the local public not to panic and all those feared trapped in the building will be rescued ASAP."
In another tweet, the Chief Minister said, "I am closely monitoring rescue work at the #Dharwad building collapse site. A special 25member NDRF team is being brought for the rescue operations from Lucknow by a special flight. A 5-member team of experts from Bengaluru is on site & another 25-member team will soon reach the spot."
National Disaster Response Force (NDRF) and State Disaster Response Force (SDRF) teams are engaged in the rescue operation.
Further details are awaited.
-ANI