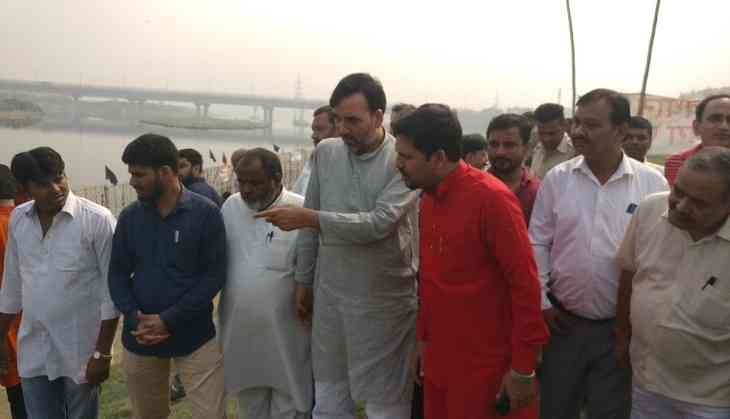 With barely a week left for Chhath Puja, the city's Development Minister Gopal Rai today inspected a Yamuna ghat in north Delhi and took stock of preparations for the festival.
According to the government, 565 ghats are being set up along the banks of River Yamuna for Chhath Puja, a major festival of people from Bihar, eastern Uttar Pradesh and Jharkhand.
The development minister, accompanied by senior officers of irrigation and flood control department, DJB and revenue department, inspected Kudesia Ghat at Kashmari Gate here.
"Out of 565 ghats, 50 pucca ghats have been constructed for Chhath Puja. The minister has directed the departments concerned to start providing facilities like tents at all ghats from tomorrow," a senior government official said.
The official said that a monitoring committee has also been constituted to look after preparations of Chhath ghats.
Delhi has around 40 lakh 'Poorvanchali' voters, hailing from eatsern Uttar Pradesh and Bihar, who play a key role in elections.
Earlier this year, the Aam Aadmi Party government had made a special financial provision in the 2017-18 Budget for setting up sufficient numbers of Chhath ghats across the city.
-ANI