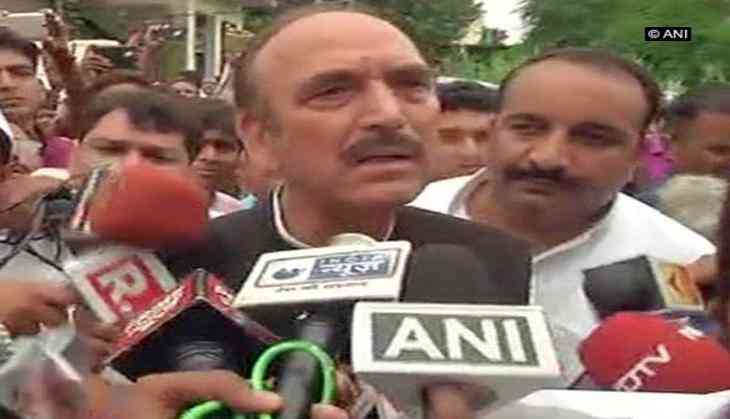 The Congress party on 19 August took a dig at Uttar Pradesh Chief Minister Adityanath over the Gorakhpur hospital tragedy, saying that despite being five-time MP from Gorakhpur he did nothing for the hospital.
Congress leader Ghulam Nabi Azad, who visited Gorakhpur along with party vice-president Rahul Gandhi told the media, "In spite of being five-time MP from Gorakhpur, he (Adityanath) did nothing for the hospital."
Earlier in the day, Rahul met the family of children, who died in Gorakhpur's BRD medical college's hospital.
Around 71 children lost their lives in the BRD hospital since August 7 due to various causes including encephalitis.
Ahead of Rahul's Gorakhpur visit, Adityanath launched a scathing attack at the former, saying that the tragedy-struck place should not be allowed to be made a 'picnic spot'.
"The 'shehzaada' sitting in Lucknow and the 'yuvraj' sitting in Delhi don't know the importance of cleanliness. We must not allow them to make Gorakhpur a picnic spot," Chief Minister Yogi said, while addressing a public rally in Gorakhpur's Andhiyari Bagh locality.
-ANI