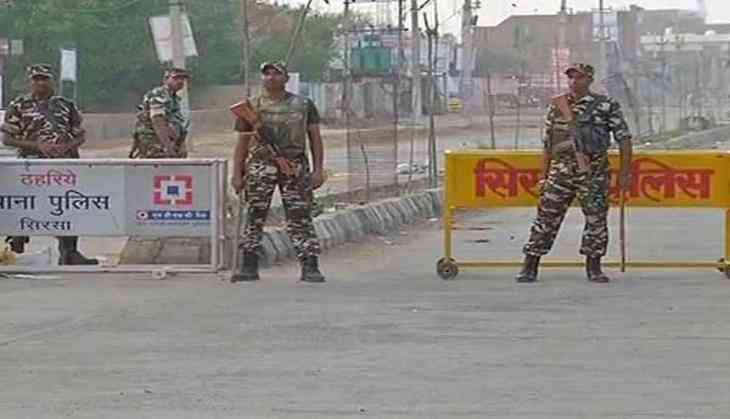 The Special Forces and the police are at alert and barricades have been put at about three kilometers from the jail where Dera Sacha Sauda chief Gurmeet Ram Rahim Singh is locked up, ahead of the court proceedings against the rape convict.
The court proceedings against the rape convict are scheduled to begin at 2:30 p.m. today.
According to recent reports, the media is also stationed near the barricades that have been put around the Sunaria Jail in Rohtak.
Also, shoot-at-sight orders have been issued for anybody, who tries to venture inside the boundary or who tries to harm himself or others prior to or in the aftermath of the sentencing.
A Central Bureau of Investigation (CBI) officer is inside the jail premises, who is the only point of contact for the media with the proceedings inside the jail.
The barricades have been especially put so that media cannot enter the premises, in and around the jail, and although the police and the paramilitary forces are at alert, there is no special security for the media personnel covering the whole series of events.
Earlier, Haryana Director General of Police (DGP) B.S. Sandhu had revealed that 52 cases were registered so far and 926 arrests were made.
Following the instances of violence, arrangements were made for the sitting of a CBI Court in Sunaria District Jail for the pronouncement of quantum of sentence against Ram Rahim.
People vacated the Dera Sacha Sauda Ashram in the Bajenka village and the whole premises are being inspected by the police and the Army located in the Sirsa district of Haryana.
-ANI