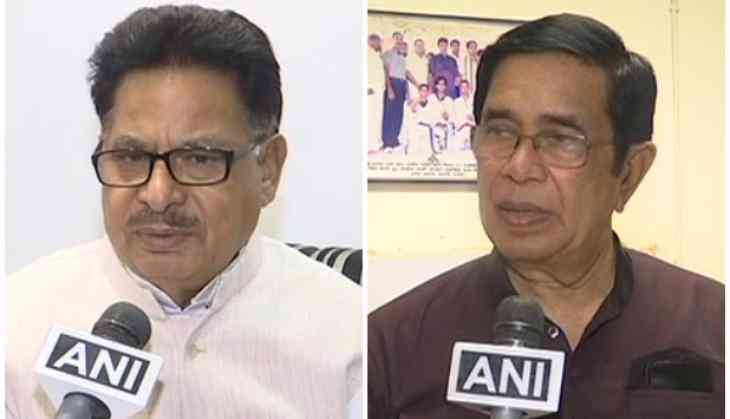 'Deplorable' that people killing each other in name of protecting cow: Congress
The Congress Party on Monday said that nothing is more "deplorable" than people killing each other in the name of "Gau raksha" (cow vigilantism).
Talking to ANI, Congress leader Oscar Fernandes said it is a "sad spectacle" that there is no peace in the country today.
"In the name of protecting the cows if you indulge in violence, I think it is deplorable. And, if people are being killed in the name of protecting animal it is the saddest thing that can happen. I appeal to our people not to indulge in violence in the name of a cow," he added.
Another Congress leader P.L. Punia said that the Prime Minister should send a strict advisory to the BJP ruled states in this regard so that such incidents do not occur.
"The truth is that these kinds of incidents are taking place only in BJP ruled states. PM Modi should ask his Ministers and supporters to take strict action only then such incident will not take place. If such message reaches them that the Government is serious about such issues then such things can be avoided. Today, the need is that people who are involved in such activities, no matter of their position, should be held and punished," he added.
Rebuking the incidents of cow vigilantism, Prime Minister Narendra Modi yesterday warned gau rakshaks of strict action, urging state governments to keep the "anti-social elements" under check.
Prime Minister Modi further urged all parties to extend their support to the Government in fighting corruption and the issue of communal violence in the name of cow protection.
He added that State Governments must ensure the maintenance of law and order and strict action must be taken against those who break the law.
"Prime Minister Modi has asked the State Governments to take strict action against the anti-social elements creating violence in the name of cow vigilantism and punish them strictly," Parliamentary Affairs Minister Ananth Kumar said after the all-party meeting here.
"People are trying to give it a political and communal colour, but it is not in favour of the country," he added.
-ANI