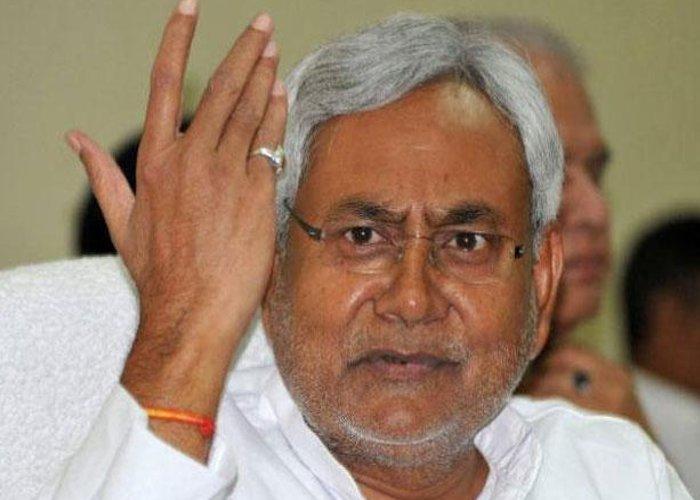 Bihar Chief Minister Nitish Kumar on 3 August attacked Narendra Modi government for ruling out special category status to the state despite promising it during parliamentary poll campaign.
"People should understand this betrayal... Its a cruel joke with the people of Bihar," Kumar told reporters outside the Legislative Council.
Kumar was reacting to Union Minister of State for Planning Rao Inderjit Singh's statement in Lok Sabha on July 31 that "There is no proposal as of now to grant special status to any state. There is a proposal to give special package.Their conscience is not clear," he said.
Kumar, who would be the face of secular alliance in the coming assembly election, said his party would continue to play audio recording of Modi's speech promising special category status, special package and special attention to Bihar when a BJP led government would be formed at the Centre.
Kumar also took a jibe at the PM for flagging off a Patna-Mumbai Express which the Railway latter said will not be a regular train but will run only on demand from passengers.
"There cannot be a bigger joke than this," Kumar said on flagging off Suvidha Express by the PM during his Patna visit on July 25 in which the CM was also present.
"Earlier we had heard about people standing in queue to board a train but this is for the first time we are hearing that people have to stand in queue to demand running of a train," he said.
"Its the rarest of rare event. The train he flagged off would run only when people would place demand for it like they do to book a train for marriage or some other special occasion," Kumar, who himself served as Railway minister during the A B Vajpayee led NDA regime, said.
Kumar said he was waiting to see the announcements made by the PM regarding special package to Bihar.
"Its clear-cut violation of concept of 'cooperative federalism' by ignoring the state and promising to announce a special package for Bihar from a political platform to derive political mileage," he said ahead of the PM's visit to Bihar on August 9, 18 and 23 at Gaya, Saharsa and Bhagalpur respectively to drum up support for BJP in the assembly poll.
Kumar said from what he has been hearing and reading in newspapers, it seems there would be no new projects in the much hyped special package PM would unveil for Bihar.
"We are waiting for his announcement to know whether there will be really new projects for Bihar, or it will be a repackaging of old ones conceived by the previous government which the PM would inaugurate and claim as the contribution of his government," Kumar said.
"We saw the same thing when Modi inaugurated some projects like Jagdishpur-Haldia gas pipeline, Daniyawan to Bihar Sharif railway line and flagging off a passenger train.They were all sanctioned by past governments," he said.
Kumar said BJP would try to derive political advantage from PM's announcement of old projects in the name of special package.
"But, they will not be able to gain politically because people of Bihar has seen that the Narendra Modi government did not fulfil any promise in its 15 month rule," he said.
To a question that opposition was criticising him for keeping the monsoon session very short of five days only, Kumar said this has been the practise in the past also to fix duration of the session as per load of work.
"The government has no problem if the House Business Advisory committee decides to increase the duration. We are ready to discuss any subject the opposition wants," he said.
Kumar said the government would bring an important Public Grievance Redressal Bill in the present session which would provide right to citizens to have their grievance solved within a stipulated time.
The proposed legislation would include all subjects barring those which are related to court cases, he said.
The CM said the Public Grievance Redressal Bill has been prepared so that people need not come to "Janata ke Darbar me Mukhya Mantri programme" with their grievances to Patna from far off places.
(With inputs from PTI)