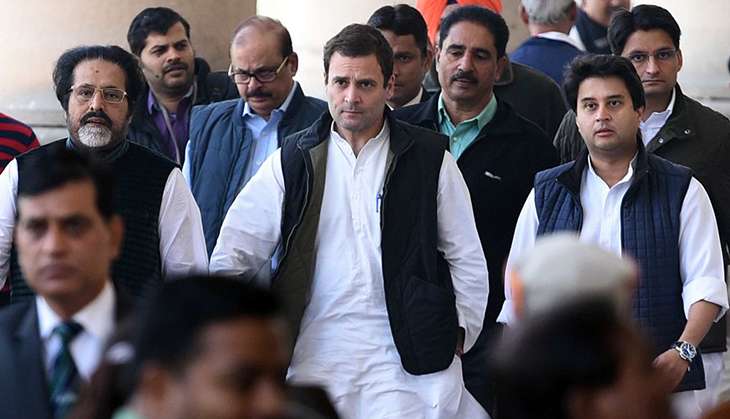 Congress vice president Rahul Gandhi on Wednesday targeted Prime Minister Narendra Modi on the issue of demonetisation.
He demanded the following:
1. Lifting cash cap
2. Restoring financial independence
3. Waiving off farmer loans
Raising allegations of corruption against PM Modi, he asked, "Who did the PM consult over note ban? How much has been recovered so far?
"On November 8, PM Modi said he's performing a 'yagya' against black money and corruption. However, this 'yagya' was for the sake of 1% super-rich of this country. It is the common people who have been sacrificed in Modiji's 'yagya'," he added.