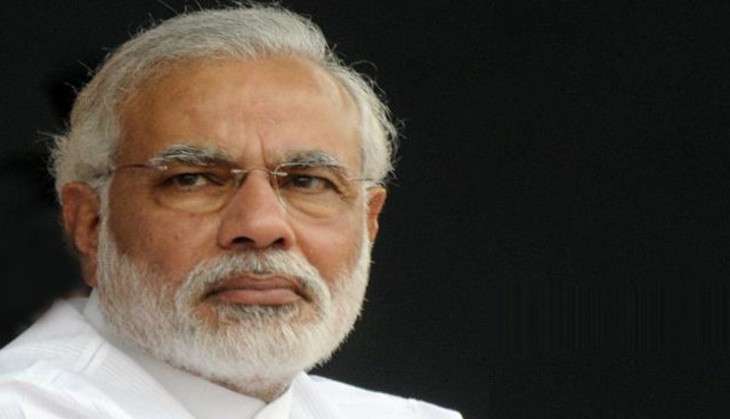 Amid serious discussion in the Rajya Sabha over the Centre's demonetisation move, Prime Minister Narendra Modi today laughed briefly during a fierce attack by the opposition on his decision to ban Rs 500 and 1,000 notes.
As Samajwadi Party leader Naresh Agarwal and spoke about the law and order situation in Uttar Pradesh, both Prime Minister Modi and Union Finance Minister Arun Jaitley shared a good laugh.
Also read: Winter Session live: Rajya Sabha adjourned till 3 pm
"When you talk about threats to your life, we are deeply hurt. You can move around without worry in Uttar Pradesh because the law and order situation there is very good," he said jocularly.
Agarwal during the intense discussion on demonetisation also taunted Union Finance Minister Arun Jaitley.
"There are those who say the Prime Minister did not take (even) Arun Jaitley into confidence (about the notes ban)," Agarwal said.
Agarwal also alleged that the decision was taken keeping in mind the upcoming Uttar Pradesh Assembly polls.
Escalating his attack on Prime Minister Modi, Agarwal urged the former to stop making emotional speeches and start talking about the truth.
Also read: Monumental mismanagement will weaken economic growth: Manmohan Singh on demonetisation
In an emotional speech given after announcing the ban on high-denomination notes, the Prime Minister had said that forces opposed to his crackdown on corruption "may not let me live".
Prime Minister Modi had earlier on November 13 said he has "more projects" in mind to rid the country of corruption and was ready to face the consequences as forces are "up against me" with their 70 years of loot being in trouble.
"This is not an end. I have more projects in mind to make India corruption-free. Cooperate with me and help me for 50 days and I will give you the India you desired," Prime Minister Modi said after laying the foundation stone of Mopa greenfield airport and launching work on electronic city project in Panaji, Goa.
"I know that (some) forces are up against me, they may not let me live, they may ruin me because their loot of 70 years is in trouble, but I am prepared," he added.
--ANI