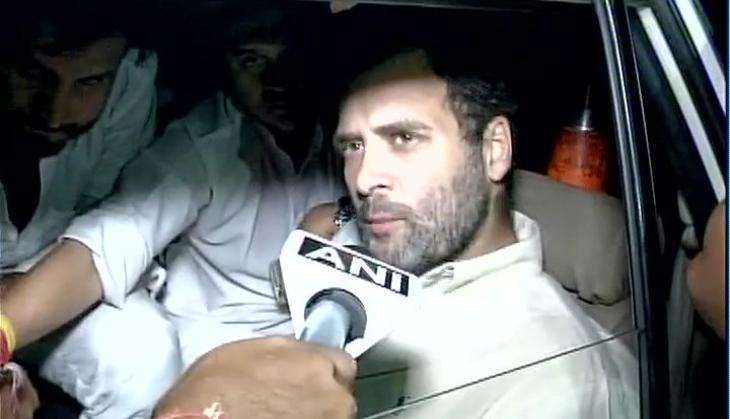 Demonetisation: Rahul Gandhi adamant on PM Narendra Modi's presence in Parliament
Congress vice-president Rahul Gandhi on Monday reiterated his demanded for Prime Minister Narendra Modi's presence in Parliament to discuss and give an explanation on the demonetisation issue.
"Let the PM come and talk to us inside the house," Gandhi said.
Gandhi and others were protesting in front of the Mahatma Gandhi statue in the Parliament complex.
Also Read: Opposition didn't call for all-India bandh, says Ghulam Nabi Azad
Earlier today, the Congress Party hit back at Prime Minister Narendra Modi for pointing fingers at the opposition instead of rectifying his fault and said the 'Aakrosh Divas' is being observed to highlight the nation's anger due to the government's demonetisation drive.
Leader of Opposition in Lok Sabha, Mallikarjun Kharge, also rubbished reports suggesting that a 'Bharat Bandh' has been called today.
"Who is calling for Bharat Bandh? We said that we will be observing 'Aakrosh Divas' and we are doing all this to show the anger which is within the common man. Is it wrong to stand for the people of the nation?" asked Kharge.