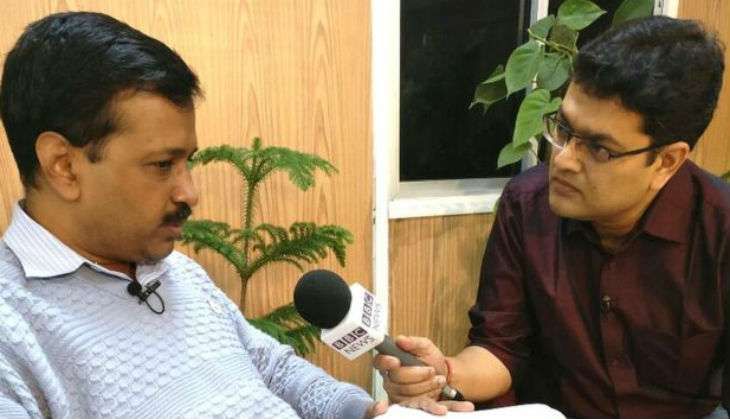 Delhi Chief Minister Arvind Kejriwal has voiced his concerns about demonetisation on several occasions in the last ten days labelling it the country's biggest scam ever.
Recently, the Delhi CM lost his cool during a Facebook Live interview with the BBC Hindi while expressing displeasure in connection with the demonetisation policy.
Criticising the Centre's step to scrap Rs 500 and Rs 1,000 notes, Kejriwal spoke about the deaths of people caused allegedly due to demonetisation. In a direct attack on the government, the Chief Minister pointed out that 55 people have lost their lives so far.
When the reporter argued that those deaths couldn't be directly linked to demonetisation and there is need for a probe, the Aam Aadmi Party convenor lashed out at him as well questioning the honesty and objectivity of BBC.
The reporter asked the Delhi CM to provide evidence to prove that the deaths were somehow connected to demonetisation and this clearly didn't go down well with Kejriwal.
Here is the video: