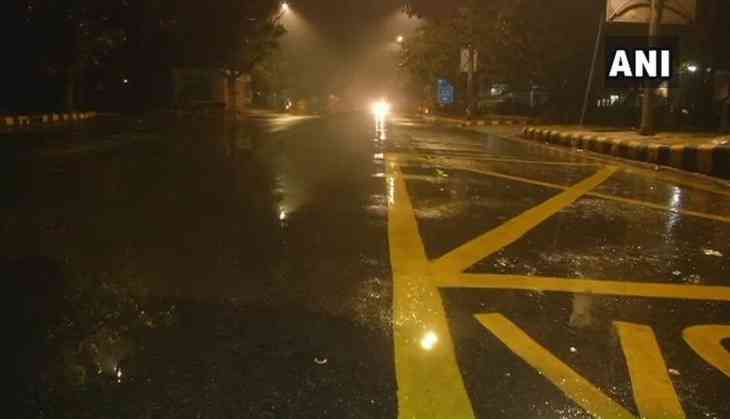 As the new year has arrived, the weather has taken a toll over the Delhites and today it was pouring all over the Delhi-NCR region, which has send chilling waves across the city.
A resident of the Delhi tweeted saying, "It's a wonderful morning in Delhi. Welcome first winter rain so vital for farmers and tackling pollution."
It was after the midnight when th erain had started and engulfed the city with cold waves, fog and clouds. This morning, none of them got to see the Sun as the partly cloudy weather was transformed into a cloudy one this morning.
The air quality fell from the 'severe' level on Saturday to 'very poor' today, authorities told news agency Press Trust of India. According to data from the Central Pollution Control Board, the overall Air Quality Index (AQI) in the city was 347.
Delhi: Drizzling in parts of the national capital; #visuals from near Press Club of India and Rajpath pic.twitter.com/ZVsGbTXfNf

— ANI (@ANI) January 6, 2019
As per NDTV, "During the day, a partly cloudy sky can be seen with gusty winds, which is likely to lead to light rains or thundershower later in the day," an official of The Indian Meteorological Department (IMD) forecasted on Saturday.
The air quality became a bit better today as it fell from the very poor category to "Severe" after rain cleared the smog created due to heavy pollution. Although, the temperature has fallen to 8 degree celsius.
Also read: Secretaries of 3 UP Ministers under Yogi Adityanath arrested, after sting operation proves corruption charges