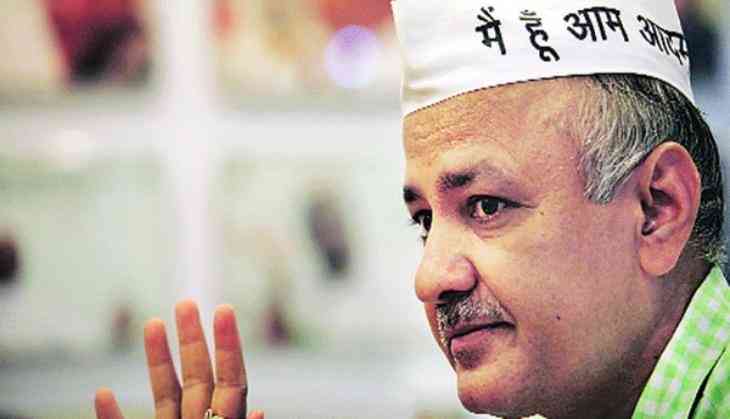 Delhi will vote against BJP's misgovernance: Manish Sisodia (ANI)
With Civic polls underway, Delhi Deputy Chief Minister Manish Sisodia on Sunday exuded confidence and asserted that the National Capital will vote against the misgovernance of the Bharatiya Janata Party (BJP).
Sisodia said that if people of Delhi want a cleaner and healthier environment, then they must vote for the Aam Aadmi Party (AAP).
'Have cast my vote with an aim to make the national capital corruption free. This will lead to cleanliness in Delhi,' he noted.
'Today the people of Delhi will vote against the ten years of misgovernance of the Bharatiya Janata Party (BJP). Today I would like to appeal to the people of Delhi to come out in huge numbers and vote for AAP,' Sisodia added. Polling for the Municipal Corporation of Delhi (MCD) has begun.
The polling is being conducted for 272 wards of three MCD civic bodies and over 2,500 candidates are in the fray.
Over 1.3 crore people are eligible to exercise their voting rights and of them, more than 1.1 lakh are first-time voters.
The civic polls will witness a triangular contest involving three major parties- the AAP, BJP and the Congress. Interestingly, None of the Above (NOTA) option has been made available for the first time in MCD elections.
The Delhi Election Commission has set up over 13,000 polling booths, out of which over 3,000 have been identified as sensitive while around 1,500 as hypersensitive. Nearly 57, 000 police personnel have been deployed to ensure free and fair polls in the national capital.
To avoid any untoward incident during the elections, the Delhi Government has ordered dry day to be observed in the national capital on the polling day.
-ANI