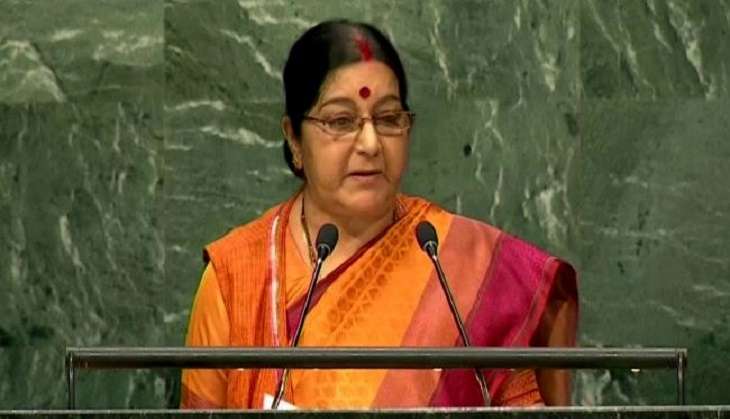 Minister of External Affairs, Sushma Swaraj, is undergoing treatment at All India Institute of Medical Science, Delhi. The hospital authorities have confirmed that the minister suffered kidney failure.
Sushma Swataj took to Twitter to confirm the news saying that she was on dialysis and undergoing tests for kidney transplant.
Sushma Swaraj who is known for helping hundreds of people in distress, received a massive response from several quarters with thousand wishing her speeding recovery, the moment she tweeted out that she was suffering Kidney failure. Some of them even went to offer help by donating their own kidneys. Several political leaders also came forward to wish her well. Here's what the Twitterati had to say:
Swaraj was admitted to AIIMS on 7 November and was undergoing treatment for kidney-related ailment. According to reports, the minister is likely to remain in the hospital for a few days.
Swaraj is at the cardio-neuro centre under the supervision of Balram Airan, chief of the Cardio Thoracic Centre.
She has been suffering from diabetes for almost 20 years.
The 64-year-old BJP leader was admitted to AIIMS in April also when she underwent treatment for pneumonia and other health issues.
Sushma Swaraj is very active on Social Media, helping people in distress. She has been widely praised for her outreach.
--With PTI inputs