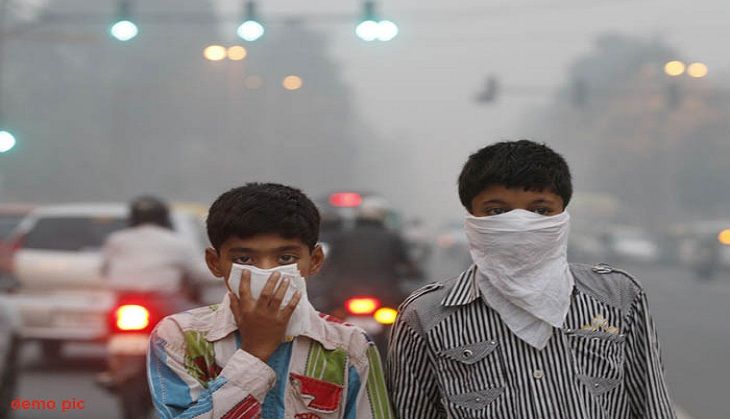 A study conducted by the Indian Institute of Tropical Meteorology has made some grim revelations for those staying in India's northern states. Owing to the alarming levels of air pollution, life expectancy in Delhi is speculated to drop by 6.4 years. The states of Uttar Pradesh and Maharashtra are expected to account for the highest number of premature deaths in India due to pollution, the study revealed.
Titled 'Premature Mortalities due to PM2.5 (finer particulate matter) and Ozone Exposure in India', the IITM scientists, in collaboration with the National Centre for Atmospheric Research (NCAR), conducted the study based on data compiled in the 2011 census. The figures for 'premature mortality' were arrived at by studying the levels of exposure to particulate matter across Indian cities.
According to the study, life expectancy in Maharashtra dropped by 3.3 years because of pollution, and the state recorded 10% of the country's deaths due to pollution. UP, however, topped the charts, with 15% of the population dying due to exposure to air pollution, as was reported by Times of India.
"Although these results are in line with other global estimates, such as the World Health Organization (WHO) and the Global Burden of Diseases (GBD), there's no physical way to tell who has actually been killed by air pollution," IITM scientist Sachin Ghude, was quoted as saying.
"The methods used in this study rely on statistical algorithms to construct estimates about a population's response to pollution exposure using previous concrete observations on pollution and public health," he added, shedding light on the procedure involved in arriving at these findings.
The Indian states with high premature mortalities include West Bengal, Bihar, Andhra Pradesh, Tamil Nadu, Gujarat, Karnataka, Madhya Pradesh, Orissa and Rajasthan.
The research also calculates mortalities due to exposure to harmful ozone (O3) pollution. PM2.5, which is largely emitted by vehicles, accounts as the primary cause behind pulmonary diseases, the report states.