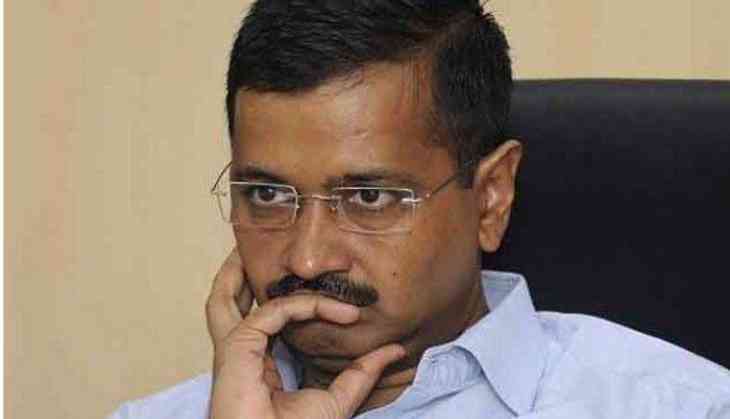 An intense drama occurred on Tuesday morning at the resident of Delhi Chief Minister Arvind Kejriwal when BJP leaders went to meet Kejriwal to discuss sealing drive. However, the meeting ended with chaos as BJP North-Delhi chief Manoj Tiwari accused Aam Admi Party MLAs of misbehavior and insulting him.
Tiwari said, that he called for meeting with AAP Chief Kejriwal on the issue, the CM chose to call the media and AAP MLAs beforehand and make a drama 'tamasha' out of it.
"We had sought time for a meeting with the Chief Minister. But here we have media before us. This is not how issues are solved. They have created a drama out of it," Tiwari said.
Later, BJP leaders then took to carry out 'dharna' outside of Kejriwal's resident and stated that they came to find a solution on the sealing issues, but the chief minister had created 'tamasha' on it. The BJP leaders left Kejriwal's residence without speaking to him on the issue.
BJP leader Vijendra Gupta also alleged that he was pushed and shoved outside Arvind Kejriwal's residence by AAP MLAs.
Sealing Drive Meet:
Arvind Kejriwal on Monday wrote a letter to Delhi Lt Governor Anil Baijal seeking to meet him on Tuesday (Today) along with all AAP and BJP MLAs, MPs and councilors in the national capital to discuss the matter and find a solution to the sealing issue.
Earlier, Delhi's BJP general secretary Ravinder Gupta wrote to Kejriwal, saying the party's Delhi unit president Manoj Tiwari, its MPs and MLAs will go to the CM's residence at 9 am today to discuss the ongoing sealing drive.
In his letter to the L-G, the chief minister Arvind Kejriwal said, "As the (sealing) matter comes under you, I along with (BJP) MPs and MLAs, also AAP MLAs and councilors will come to you. As they will reach my residence at 9 am, I hope that we all will come to your residence at 9.30 am.
However, the Aam Aadmi Party and BJP meeting at CM's resident over Delhi sealing drive raised a high intense drama and ended with a lot of chaos as BJP accused AAP MLAs of misbehavior and insulting him and his MPs.