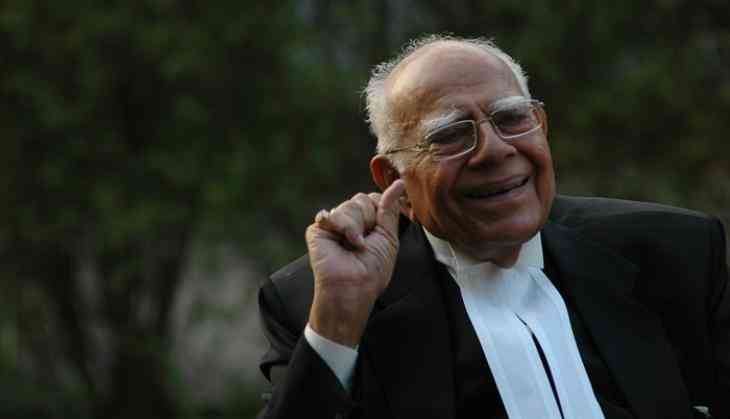 Lawyer Ram Jethmalani on 4 April said that he may defend Delhi chief minister Arvind Kejriwal for free in the court.
"Even if (Delhi) government doesn't pay or he can't pay, I will appear for free, will treat him (Kejriwal) as one of my poor clients," the senior advocate told ANI.
"All this is instigated by (Arun) Jailtley who's afraid of my cross-examination," he added.
According to the media reports, Jethmalani sent bills of Rs. 1 crore in retainership and Rs. 22 lakh for each appearance in court the AAP chief.
Kejriwal wanted the taxpayer to foot his legal bills of Rs. 3.8 crore raised by lawyer Ram Jethmalani defending the Chief Minister in a defamation suit filed by Jaitley.
Deputy Chief Minister Manish Sisodia sent the bill for clearance to Lieutenant Governor Anil Baijal, who has sought the opinion of experts on how to proceed.
Sisodia sent a letter to the Lieutenant Governor citing that Kejriwal had made these remarks in capacity of Delhi Chief Minister.
Jaitley had filed a criminal defamation complaint against Kejriwal and five other AAP leaders for allegedly defaming him in the Patiala House Court, while a civil defamation case was filed in the Delhi High Court.
Jaitley had filed the suit seeking Rs. 10 crore in damages after Kejriwal and five other AAP leaders accused him of alleged irregularities and financial bungling in the Delhi District Cricket Association (DDCA), of which the former was the president for about 13 years until 2013.
- - With ANI inputs