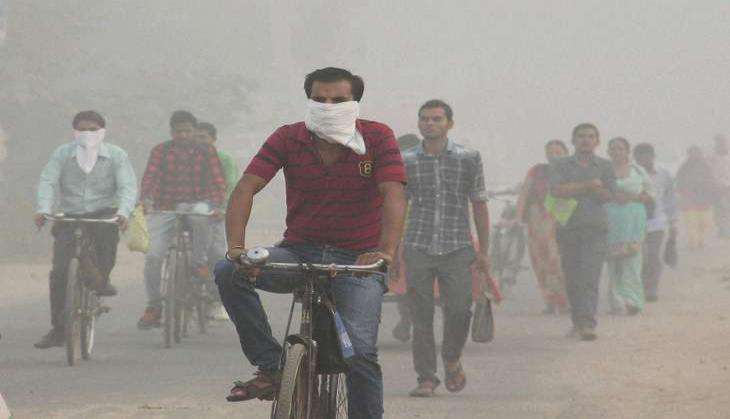 The National Green Tribunal on 8 November lashed out at the Delhi government for not being able to deal with the hazardous levels of air pollution and smog in the national capital.
NGT questioned the government's decision to sprinkle water using cranes and asked the AAP-led Delhi govt why it didn't use helicopters to do the same.
In its announcement to tackle pollution, the Delhi government had announced that schools would remain closed for three days from 7 November. It had also stopped all construction activities in the city.
The NGT also slammed the Delhi government and asked about the major steps it had taken to bring down the pollution levels.
"This is a matter of life and death. You have forced the children to confine themselves to their houses," NGT said.
The green tribunal didn't spare the Punjab and Haryana governments and asked about the measures taken to control crop burning which is a major factor causing pollution in the neighbouring areas.
"How many machines have you provided to the farmers for agriculture waste disposals?" NGT asked the Punjab government.
"If you had provided even Rs 1,000 to the farmers, they would not have burnt the agriculture waste like this," it said.
The level of pollution rose immediately after Diwali on 30 October. According to several reports, Delhi is now the most polluted city in the world.
There was a sudden increase in level of PM 2.5 and PM 10 in the air after Diwali celebrations.