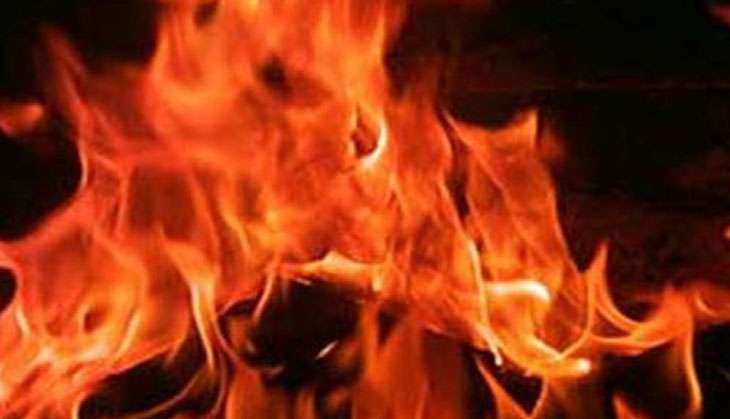 A massive fire broke out in Delhi's Meena Bazaar on 8 November leaving the Nepali dwellers selling garments in Nepali Market of the area in shock.
The incident took place in the wee hours of 8 November. However, no casualties were as yet. Eight fire tenders were rushed to douse the flames and the fire has been reportedly brought under control.
Even though there is no loss of life or injuries reported, several products brought for sale have been damaged causing heavy loss to the shopkeepers.
"We have been running our shops for more than 40 years in this market, but such an incident has never happened. The items including woolen garments which we bring for sale have been gutted in this fire. Please help us, we have become beggars," ANI quoted one of the shopkeepers as saying.
The exact cause of the fire is yet to be ascertained.
The incident came hours after number of houses were gutted after a huge fire broke out in the slum areas near Sadar Bazar late on 7 November. While, 15 fire tenders were initially rushed to the spot, 15 additional tenders were sent to bring the fire under control.
--With ANI inputs