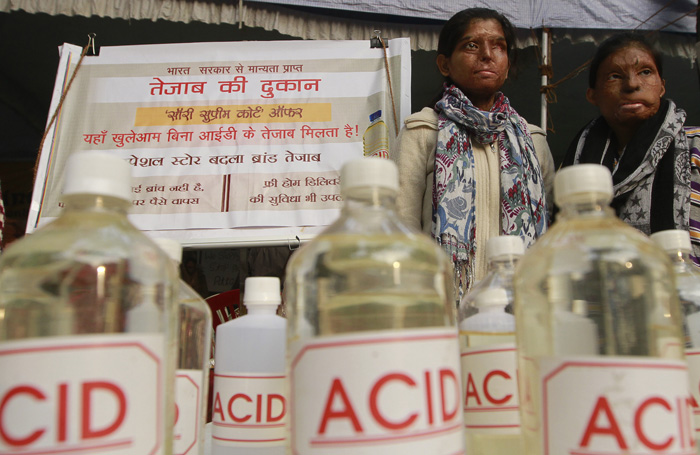 The Delhi government on 6 August directed all hospitals, both private and government, to provide free medical treatment to acid attack survivors.The decision was taken in a meeting of the Delhi Commission for Women (DCW) and a delegation of five acid attack survivors with Delhi health minister Satyendra Jain and deputy chief minister Manish Sisodia.
According to DCW chairperson Swati Maliwal, the decision is in compliance with the Supreme Court's order of 11 April that directed all private hospitals to bear the entire medical treatment cost of acid attack survivors. The apex court had also directed private hospitals to provide free medicine, food and other facilities to the survivors, including expensive plastic and corrective surgeries.
To coordinate treatment-related activities, health minister Satyendra Jain has appointed R N Das as Officer on Special Duty (OSD), the nodal officer. "Their treatments are continuing on a daily basis and many of them have spent a lot of money on that. So the aim is to provide them free treatment in the best hospitals," said Maliwal. Maliwal also spoke of setting up a task force which will monitor the treatment of acid attack survivors.
"I met the delegation today. We will try our best to provide free treatment to all acid attack victims, even if it is expensive. And as the Supreme Court order pointed out, even the private hospitals are responsible," said health minister Satyendra Jain. Jain also directed the DCW to submit a list of acid attack cases which are under trial. He accepted DCW's demand to appoint senior prosecutors to pursue the cases of acid attack survivors.
Maliwal also spoke of providing jobs to the victims, which she said has already been discussed with Sisodia. It was decided that "DCW will work on their profiling and recommend government jobs depending on their eligibility".