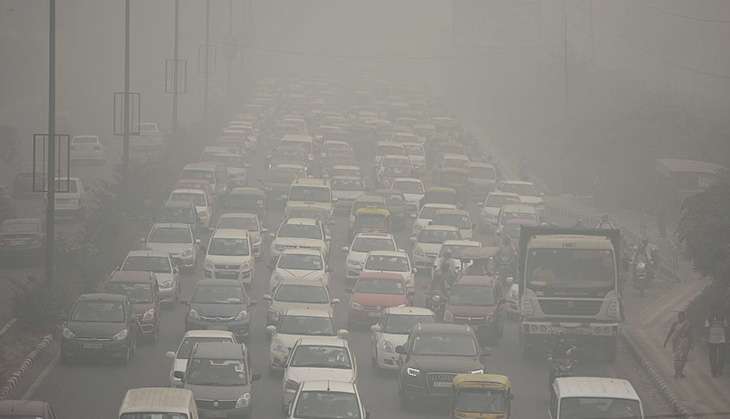 City-based Digantika Mitra has taken to crowdfunding to raise funds for her travel to the 'Leadership on the Edge - 2041's International Antarctic Expedition on Climate Change' as the Indian representative.
According to her, climate change is the "single largest and most important issue facing mankind today" and she feels it is very important to educate one self and the people around to mitigate the challenge.
An employee at Google, Digantika is one of the 100 people selected for the expedition, from more than 5000 applications.
"As I read up, watch documentaries and learn more about climate change, I have started to understand that this is the single largest and most important issue facing mankind on 18 January.
"However, very little is known and being done by most of us because climate change does not impact our everyday lives yet. That is why I want to become more conscious and build awareness in any way that I can before it is too late," Digantika writes about her online crowdfunding campaign onwishberry.com.
The program, which is hosted by world renowned environmentalist Dr Robert Swan, seeks to bring together individuals from across the world to experience the effects of climatic change in real time and brainstorm solutions to combat them.
Once back, Digantika wishes to share her experience from the expedition and encourage others to understand the devastating effects of climate change and take action.
"I want to develop a program to educate leaders in corporates to consider the effect their decisions can have on climate change."
"Based on my experience, many people working in corporates are interested in helping ensure sustainable development but don't have the time to figure out how to," she writes.
She says she would use her acumen as a programmer to make it easier for corporates to create schedules that can easily fit into their busy routines.
"I will also create leadership modules with a focus on climate change for corporates, organizations, students and entrepreneurs," she writes.
Having started off with a target of raising Rs 6 lakhs, Digantika has already procured Rs 2,97,128 and needs to raise the remaining amount in another 25 days, to be able to be a part of the expedition.
-PTI