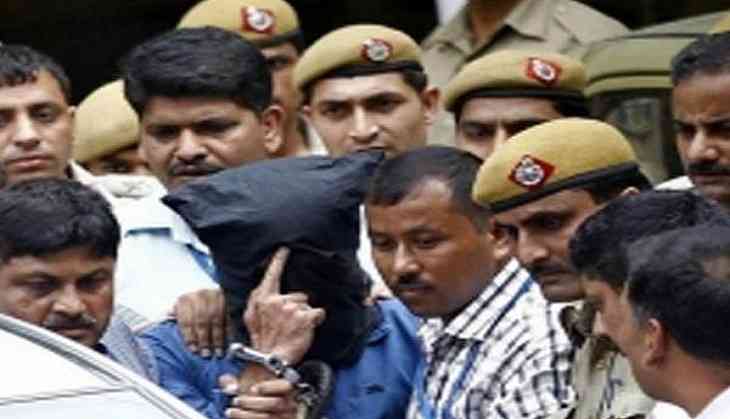 Delhi court reserves its order on Yasin Bhatkal's pleaThe Delhi sessions court on Tuesday reserved its order for August 1 on framing charges against Indian Mujahideen co-founder Yasin Bhatkal and others in four separate terror cases.
Earlier, Bhatkal claimed that the allegations by the Special Cell of Delhi Police of him hatching a conspiracy for carrying out the September 2008 Delhi serial blasts, was unsustainable.
He refuted the allegation by the police that he purchased nails and aluminium sheets from a hardware shop at Udupi in Karnataka while his associate Asadullah Akhtar had bought cycle ball bearings from Lucknow in Uttar Pradesh which were used for the blasts.
The court, earlier in May, heard Bhatkal's plea challenging his solitary confinement in a high security cell in the Tihar Jail. The court passed the order on the same.
The Tihar Jail authorities, in its reply, told the court that there was no solitary cell in the jail, adding that Bhatkal was kept under surveillance since there are several cases pending against him.
Bhatkal, who was sentenced to death along with four others for the twin blasts in Hyderabad's Dilsukhnagar in 2013, had alleged that he can't be kept in a high security cell as per previous rulings by the Supreme Court.
In the application moved by Bhatkal's counsel, it was stated that his solitary confinement would result in the contempt of court.
At least 17 people, including a pregnant woman, were killed and 131 injured in the twin blasts in Hyderabad's Dilsukhnagar area on February 21, 2013.
Bhatkal was listed on the NIA Most Wanted list till his arrest on the India-Nepal border in Bihar on August 28, 2013.
-ANI