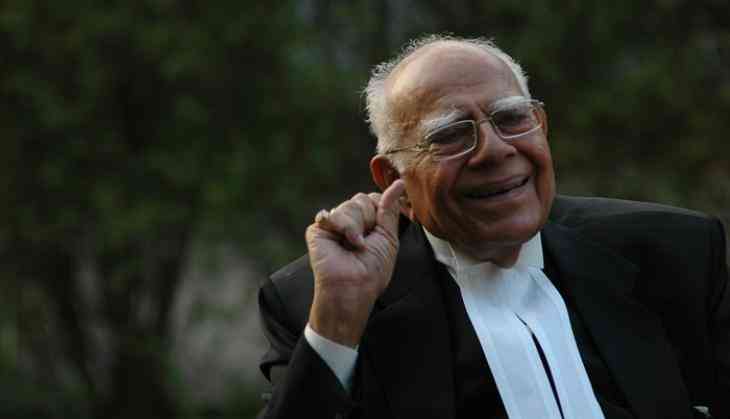 Ram Jethmalani has quit as Delhi Chief Minister Arvind Kejriwal's counsel in the 10-crore defamation case filed by Union Finance Minister Arun Jaitley. This comes as the Delhi High Court on Wednesday will hear the plea over the use of an 'objectionable word' by Jethmalani.
Jethmalani has demanded Kejriwal to pay him Rs two crore as legal fees, reported the Times of India. Moreover, the lawyer accused the Delhi CM of having used even more derogatory language against Jaitley.
A notice was issued to Kejriwal to respond on why defamation proceedings should not be initiated against him.
Jaitley's application also contends that Kejriwal's intention is to delay the conclusion of recording of evidence by posing irrelevant questions, which are designed to be insulting and annoying.
His application sought directions to expedite the recording of evidence in a time bound, fair, dignified and bonafide manner in the ongoing civil defamation case for Rs 10 crore against Kejriwal.
Jaitley's application came in connection with the defamation case against Kejriwal in the Delhi & District Cricket Association (DDCA) case.
Jaitley had filed a criminal defamation suit against Kejriwal and five other Aam Aadmi Party (AAP) leaders including Ashutosh, Kumar Vishwas, Sanjay Singh, Raghav Chaddha and Deepak Bajpai.
In his complaint, Jaitley had accused Kejriwal and others of defaming him in a controversy regarding the DDCA and sought Rs 10 crore as damages. Jaitley was president of the DDCA for over a decade.
-PTI