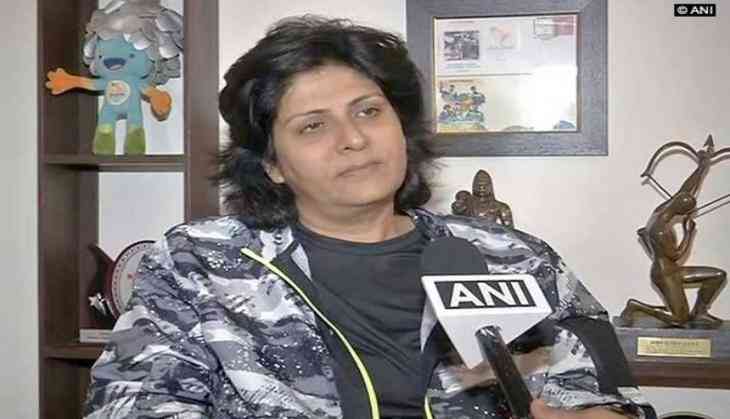 Paralympic silver-medalist Deepa Malik on 13 June charged the Delhi Government with overlooking paralympics athletes and felicitating only able-bodied Rio Olympic medallists.
The Indian shot putter said, "We received a warm welcome after coming from the Rio Olympics, but there is a still a disappointment in our hearts that Delhi Chief Minister Arvind Kejriwal has not met us so far. Although there was no compulsion that he should have met us, the question is that he felicitated athletes of able body but not paralympics athletes," Malik told ANI.
The 43-year-old further revealed that they are still waiting for equal status and respect for Paralympic stars despite putting the matter before Deputy Chief Minister Manish Sisodia few months ago.
"The medal which I have bagged is also counted in mainstream sports. Our ranks are also constitutionally equal. If private body would have given the awards then it would not have mattered to me. But if a government body announces something then I feel that we should be treated equally. Why is there discrimination for Paralympics athletes when both are at par in every sports policy then why we have been forgotten in felicitations of our medals by Delhi Government?" she asked.
"We waited for the announcement. Later, we all medal winners met deputy chief minister Manish Sisodia. We gave a written application to him. I also requested other ministers telephonically to have a meeting with Kejriwal. My request is to just treat us equally," Malik said.
India, who have sent their largest-ever contingent of 19 athletes for the Rio Paralympics, won four medals, including 2 gold, one silver and one bronze.
More than 4400 athletes from 160 countries participated at the Rio Paralympics 2016 held in Rio de Janeiro, Brazil from September 7 to 18, 2016.
-ANI