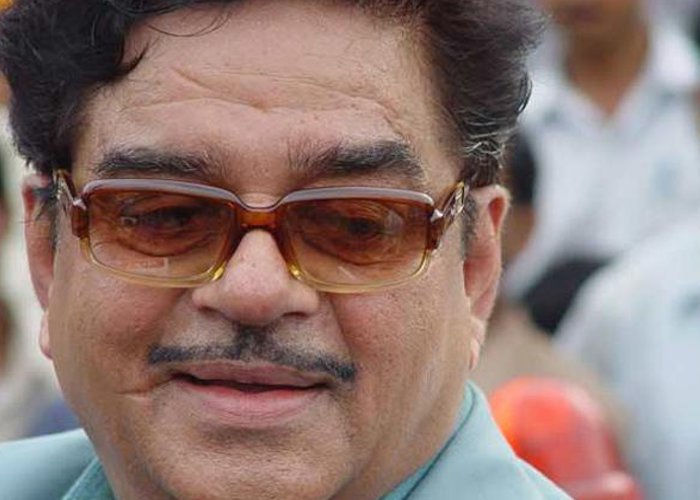 Even as the Aam Aadmi Party escalated its protests against Finance Minister Arun Jaitley, his own party members continued to speak against him. After his long-time critic Kirti Azad rebelled against the party diktat of not adding fire to AAP's allegations in the DDCA row, actor-turned-politician Shatrughan Sinha too has spoken up against Jaitley.
Referring to Prime Minister Narendra Modi comparing Jaitley's alleged involvement in the DDCA scam to LK Advani coming out clean in the Hawala scam, Sinha said that perhaps, the finance minister should take a note from Advani and consider resigning.
As for FM, issue shud be fought politically not legally. As advised by our dashing dynamic PM, our FM cud follow Advanijis eg & come clean

- Shatrughan Sinha (@ShatruganSinha) December 23, 2015
Advani was one of the leaders investigated by the CBI during P V Narasimha Rao's tenure as Prime Minister. Advani had resigned and stayed out of Parliament until he was given a clean chit by the Supreme Court.
After the PM drew a parallel between the two cases, Jaitley's critics have been demanding that he too should resign till his name is cleared.
'Kirti Azad-hero of the day'
On reports that BJP might take action against Azad for speaking against Jaitley and drawing attention towards the alleged corruption in DDCA under his tenure as the chairperson, Sinha advised his party leaders to use restrain.
Calling Azad "hero of the day", Sinha said the party should not quell Azad's fight against corruption by taking action against him.
KirtiAzad-hero of the day.Humble appeal to friends.Avoid knee jerk reaction/coercive action against friend who's fighting against corruption

- Shatrughan Sinha (@ShatruganSinha) December 23, 2015
Not a party with difference, BJP a party of differences
Reflecting on the current state of affairs within the party, Sinha said that BJP was increasingly becoming a party of differences while it promised to be a party with a difference.
Have often quoted Newtons 3rd Law. Feel that untimely action cud boomerang. Sadly-Party with a Difference has become Party with Differences.

- Shatrughan Sinha (@ShatruganSinha) December 23, 2015
.