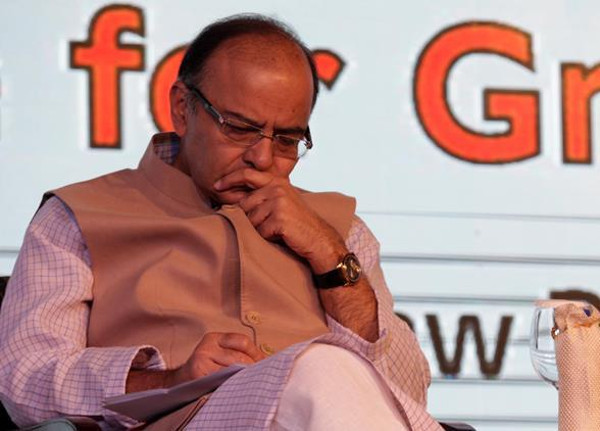 Finance Minister Arun Jaitley today refuted all allegations of irregularities in the DDCA's functioning during his tenure between 2008 and 2013, in the Lok Sabha.
He said while it was true that a stadium in Delhi was made at a cost of Rs 114 crore during his tenure, the reason for the same was that the Capital only "had maidans" till then.
He pointed out that all the rules were followed while inviting the tenders. Jaitley added that while the DDCA was able to make a new stadium with a capacity of 42,000 people in just a little over Rs 100 crore, the UPA government used Rs 600 crore merely for Nehru Stadium's renovation for the Commonwealth Games.
Accordingg to him, the UPA government's Serious Fraud Investigation Office (SFIO) didn't find any irregularities in the stadium's construction. To this, his own party member Kirti Azad retorted: "Yes, the stadium was made in Rs 114 crore, but we know what the condition of the stadium is right now". He also demanded a CBI probe into the alleged scam.
On Sunday, in a press conference, Kirti Azad alleged that the DDCA had given contracts to fake companies with fake addresses and rented laptops at a higher rate and doled out payments to bogus companies. In the Parliament today he said: "Jaitley was the DDCA chief during that period. A time bound SIT monitored CBI probe will bring out the truth".
Read More: Jaitley-DDCA row: AAP-BJP logjam continues, Kirti Azad asked to keep mum
Read More: BJP MP Azad: DDCA case 'not a personal matter' against Jaitley
Meanwhile, even as both houses of Parliament saw commotion over the issue and demands of Jaitley's resignation, Delhi Chief Minister Arvind Kejriwal declared on Twitter that his government will hold a special session of the Assembly on the issue tomorrow. This comes after Jaitley sought damages worth Rs 10 crore from Kejriwal, Kumar Vishwas, Ashutosh, Sanjay Singh, Raghav Chadha and Deepak Bajpayee.
The Kejriwal government has already ordered a Commission of Inquiry to be headed by former solicitor general Gopal Subramanium.
The Congress also upped the ante against Jaitely. Congress leader Digvijay Singh questioned Prime Minister Narendra Modi, "If Arun Jaitley couldn't check corruption and irregularities in the DDCA, how can he be trusted with the Finance Ministry?"