Somi Das
| Updated on: 14 February 2017, 2:27 IST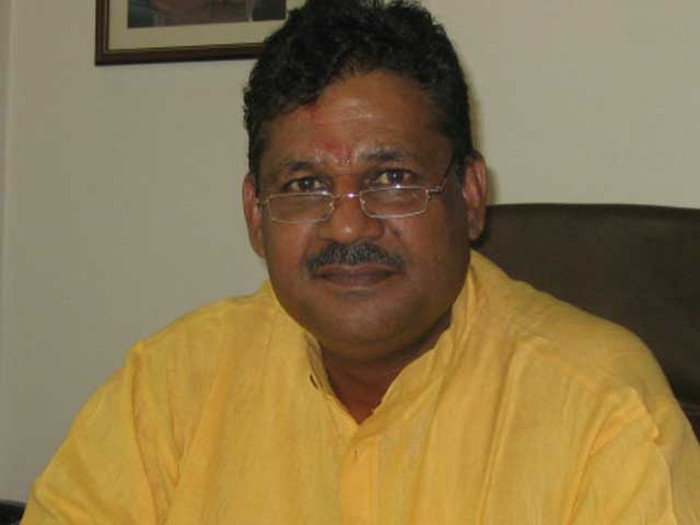 Darbhanga MP Kirti Azad, a long-time critic of Finance Minister Arun Jaitley, was suspended by the BJP on 23 December. Azad's first reaction to the suspension was one of surprise. He questioned the suspension, claiming he never named Jaitley.
What anti-party activity have I done?I have been raising this issue since 9 years, they must have taken cognizance of that before:Kirti Azad

- ANI (@ANI_news) December 23, 2015
Ab to maze dekhiye aage aage kya hota hai: #KirtiAzad after his suspension from BJP pic.twitter.com/CiNK843O3r

- ANI (@ANI_news) December 23, 2015
However, while Azad might appear all shocked about the development, the action against him was in the offing and for obvious reasons.
Here are five reasons why his sacking doesn't come as a surprise:
1.Azad AAP ke saath?
The whole controversy dates back to 15 December when Delhi Chief Minister Arvind Kejriwal went on a Twitter rampage, sending out one explosive tweet after another about how Arun Jaitley had sent the BJP to raid his office in order to intimidate him. He also called Prime Minister Narendra Modi "a coward and a psychopath".
Kejriwal also garnered the Opposition's sympathy on the whole "political vendetta" peg - a bandwagon the Congress and Trinamool Congress were more than happy to join.
The raids rattled the Parliament, with Opposition parties accusing the BJP of using the CBI to hound state leaders and attacking the federal structure of the country.
As it is, the relation between the Centre and the AAP has been less than cordial. A bitter turf war has always defined the relationship between the two.
So when the BJP found itself on the backfoot, Arun Jaitley and his team stepped up. The BJP leaders addressed a number of press conferences accusing Kejriwal of shielding his Principal Secretary Rajendra Kumar. "Did he not know that Kumar had a case against him?" asked BJP spokespersons.
But all hell broke for the BJP after Kejriwal brought up the issue of alleged financial bungling in the DDCA under Arun Jaitley.
The AAP alleged that the raids were an attempt to locate a DDCA file that had details about the financial wrongdoings in the state cricketing body during Jaitley's tenure as its chief.
The AAP's allegations had already started getting political traction when Kirti Azad, who has been making similar allegation for several years now, joined in and held his own explosive press conference.
2. Gave fodder to a clueless Congress to attack BJP in the last leg of the Monsoon Session
The row gave Congress a new reason to stall the Parliament. The party has taken to the row with a vengeance - perhaps in retaliation to what the party claims to be "political vendetta" against them in the National Herald case that saw Sonia and Rahul Gandhi going to court last week.
The party sure has a lot to thank Azad for. His rebellion has added fuel to the Congress' strategy of cornering the ruling party and stalling the Parliament. The row seems to be a blessing in disguise for the Congress, which seems to be running out of ideas - going even as far as to create ruckus over non-issues like the that of Rahul Gandhi not being allowed into an Assam temple.
Congress leader Digvijay Singh was one of the first few people to express remorse over Azad's suspension.
Kirti Azad suspended by BJP. His crime ? Raised issue of Corruption in DDCA with facts.

- digvijaya singh (@digvijaya_28) December 23, 2015
Is this going to be the fate of all those in BJP who raise issue of Corruption ? First Ram Jethmalani and now Kirti. Next Shatrughan Sinha?

- digvijaya singh (@digvijaya_28) December 23, 2015
3. Dividing the BJP
According to reports, the DDCA row has created a division within the BJP on whether or not to openly back Jaitley. Current and former rebel leaders like Shatrughan Sinha and Ram Jethmalani were quick to back Azad and question Jaitley.
Many critics also demanded Jaitley's resignation after Prime Minister Narendra Modi's comments at the BJP Parliamentary party meeting on Monday. Modi had then drawn parallels between LK Advani's coming out clean in the Hawala scam and Arun Jaitley's alleged involvement in the DDCA scam.
Calling Azad a 'hero', Sinha tweeted this morning that Jaitley should considering resigning like Advani did after his name found mention in the Hawala scam during Congress leader PV Narshima's tenure.
As for FM, issue shud be fought politically not legally. As advised by our dashing dynamic PM, our FM cud follow Advanijis eg & come clean

- Shatrughan Sinha (@ShatruganSinha) December 23, 2015
As for FM, issue shud be fought politically not legally. As advised by our dashing dynamic PM, our FM cud follow Advanijis eg & come clean

- Shatrughan Sinha (@ShatruganSinha) December 23, 2015
Pointing at increasing differences in the party, a philosophical Sinha tweeted:
Have often quoted Newtons 3rd Law. Feel that untimely action cud boomerang. Sadly-Party with a Difference has become Party with Differences.

- Shatrughan Sinha (@ShatruganSinha) December 23, 2015
4. Challenging the supremacy of the BJP's top brass
By defying the gag order on him and choosing to speak about the DDCA row, Kirti Azad had challenged the hitherto undisputed supremacy of BJP chief Amit Shah and the Finance Minister Arun Jaitley. The duo is considered the Number 2 and 3 in the BJP, after Prime Minister Narendra Modi himself.
In fact, in what will go down as one of Jaitley's most embarrassing moments in the Parliament, Azad contradicted Jaitley's defence about the alleged inflation of cost of constructing the Kolta stadium.
Jaitley said the DDCA had made a cost-effective stadium - spending far less than what the UPA spendt on merely renovating the Dhyanchand and Nehru stadiums. In sharp retort, Azad said, "We all know what is the condition of that stadium". He also said, "We know who was the chief during that period. There should be a CBI inquiry in the case".
On Twitter, Azad was far more venomous. Tagging Arun Jaitley, Azad questioned as to why the finance minister did not file a defamation suit against him in court. He also called Jaitley "napunsak"(impotent) on Twitter. Later, Azad clarified that his account had been hacked. However, he has not deleted the tweets.
5. A stain on Narendra Modi's anti-corruption image?
If all this isn't reason enough for the BJP to sack Azad, there's more. When Azad dragged the name of one of the most important members in the Modi's cabinet into a corruption case, he also unwittingly launched an attack on PM Modi's staunch anti-corruption image.
Congress had tried to do that with Sushma Swaraj in the previous session by playing up the allegations that the External Minister had used her position to facilitate scam-tainted former IPL chief Lalit Modi's travel papers.
However, Swaraj, without much help from the party, single-handedly demolished the Congress' charge in one debate. The issue is seldom spoken about now.
But when a BJP member, defied all party diktats to take on the person closest to the Prime Minister - who rode into power on the promise of delivering clean politics - the internal faultlines became too obvious to ignore. There was no way Azad was going to get away with something like that.